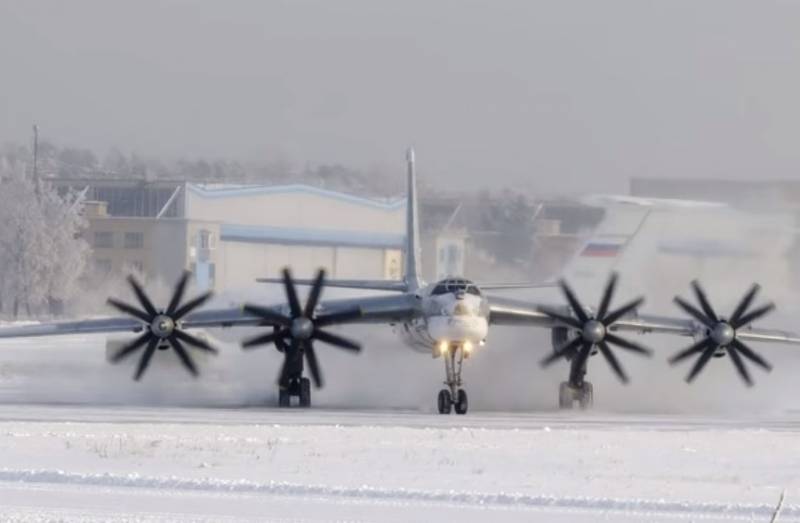 A group of two Russian strategic bombers flew over the American ice camp Seadragon, which was defeated in the Arctic off the coast of Alaska. The Arctic camp is located in the Beaufort Sea at a distance of several tens of kilometers from the coast.
This event took place on March 9th. The Russians flew over the Beaufort Sea for about four hours, flying over the camp at an altitude of 760 meters. During patrolling, they were accompanied by American F-22 Raptor fighters and Canadian CF-18 Hornet. Journalists Popular Mechanics admired the capabilities of the Russian military
aviation
:
Russia is more than capable of finding American troops even in the Arctic.
Although Popular Mechanics claims that strategic Tu-95 bombers flew over Seadragon, the Russian Ministry of Defense did not confirm this fact. They say that long-range Tu-142 anti-submarine aircraft, which have an external resemblance to the Tu-95, participated in the patrol.
The US military set up an ice camp in the Beaufort Sea on March 4 during an exercise. US troops conduct such maneuvers every two years in order to assess the combat readiness of the United States and Allied armies in harsh Arctic conditions.