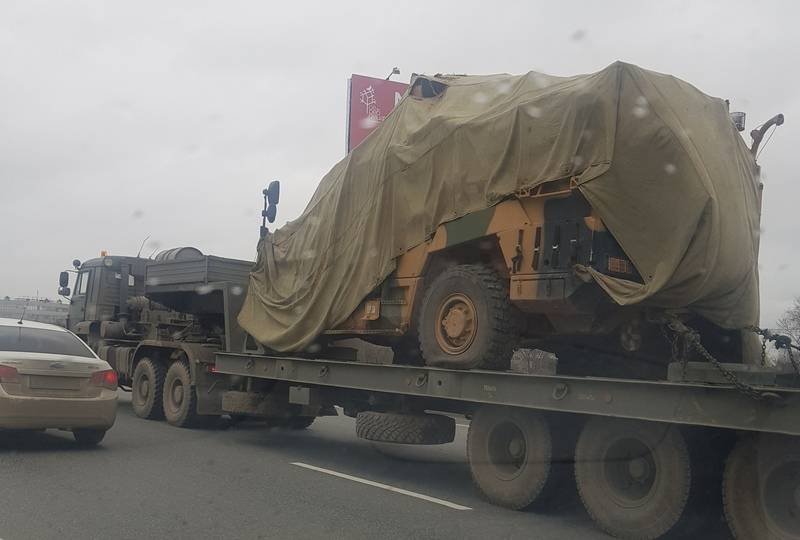 On the Web on the page of the "Military Informant" appeared photos of the allegedly Turkish armored car Vuran, located on the platform of a military tractor moving on the MKAD. The armored car is covered with tarpaulin, but the colors of the armored car inherent in the Turkish army and a flat tire are clearly visible.
It is assumed that the tractor was transported by the Turkish armored car Vuran, captured by the Syrian government in Idlib province or from armed groups of the PNS in Libya. The supply of such armored vehicles to the armed forces in Syria, supported by Turkey, was not officially reported, but a large consignment of such armored vehicles was delivered to Libya.
In May last year, a cargo ship arrived in Tripoli on board which was a consignment of new Turkish MRAP class armored vehicles Kirpi II and Vuran, designed to arm military units and tribes supporting the government of the popular consent of Saraj.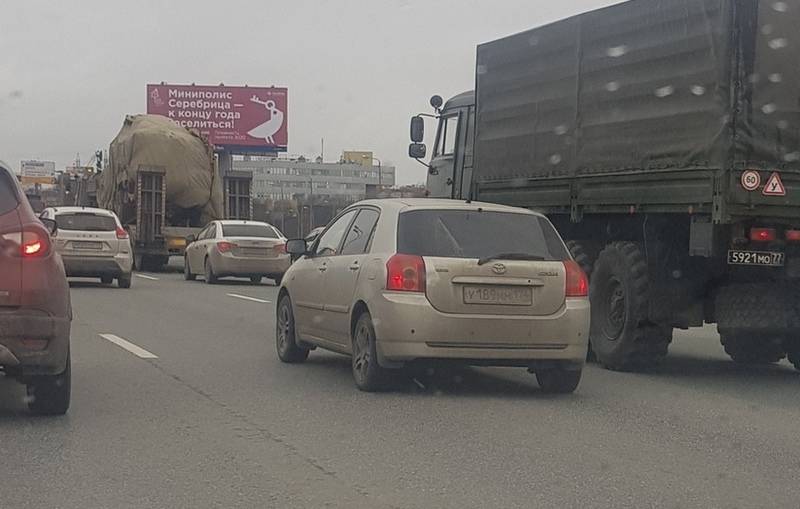 The Vuran armored car was first shown in Turkey in 2017. Mass - 18,5 tons, capacity - 11 military personnel (crew 2 + 9 landing). As weapons, a combat module with remote control is installed. Armament - machine gun (7,62 mm or 12,7 mm). However, in the version for the militants, the combat module can be replaced by a heavy machine gun mounted on a turret.
The machine is equipped with a front and rear view camera, an automatic fire extinguishing system, and a combat module stabilization system. Tires have inserts that allow you to move even with all the punched wheels. The cabin has air conditioning, which also has a heating function.