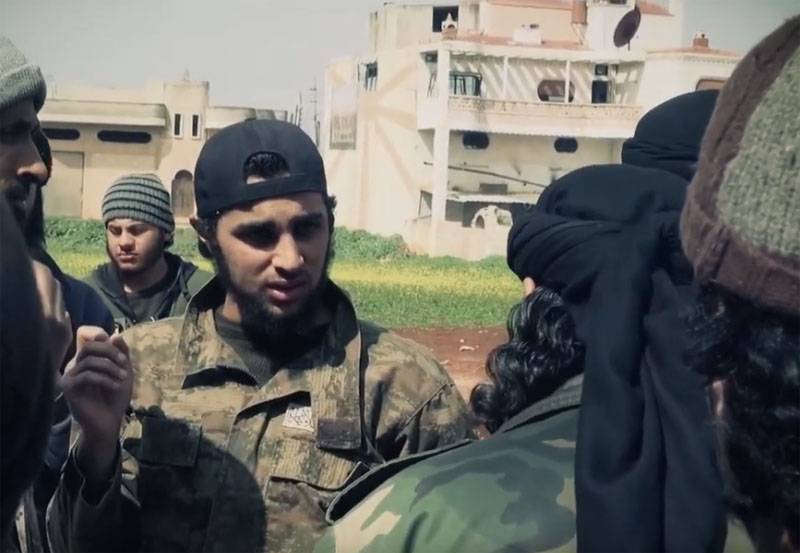 A video is being discussed showing a preliminary interrogation of militants taken by Syrian government forces in Idlib province. According to the captured terrorists themselves, they are representatives of the Fileak al-Sham group, which is actually affiliated with Jebhat al-Nusra (* prohibited in the Russian Federation).
It is noteworthy that the detained militants try not to say that they have been in anti-government units for a long time. Everyone is trying to convince representatives of the SAA that he joined the units of the said group "just yesterday", that "he did not take part in the battles for Serakib."
At the same time, militants willingly say that during the offensive in the Syrian province of Idlib, Turkish troops took part.
One of the captive militants reports that Turkey supports anti-government forces in Idlib, paying members of groups of 10 thousand Syrian pounds (in the credits erroneously - "in lira") per day for participating in hostilities. This is about 1500 rubles. By international standards - a penny, but for today's Syria, where because of the war there is no work, no prospects to find it - decent money. That is why more and more new faces appear in militant groups, despite the fact that many groups have so far been defeated in the same Idlib.
The action movie in the ANNA News video says that among those who fought in Serakib, there were also foreigners: Uzbeks, Uighurs.
The prisoners also confirmed data on the active interaction of Turkey with the aforementioned "Jebhat al-Nusra" *.
#Syrie : Confessions de mercenaires #HTS capturés par l'armée syrienne à #Idlib et engagés / payés par la #Turkey. pic.twitter.com/xIHBFfcs9f

- Eli (@Haleksandrony) March 13th 2020