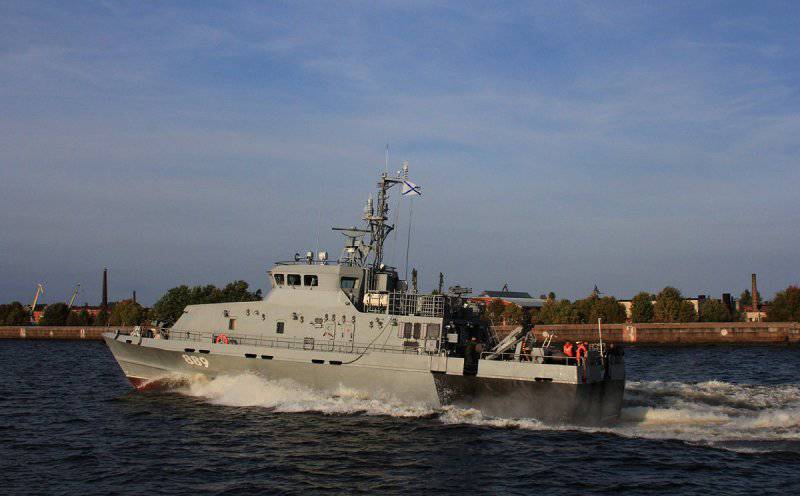 At JSC "Zelenodolsk plant them. A.M. Gorky "(part of the group of companies Holding Company Ak Bars OJSC) 27 will be held on July 5, the fifth of a series of anti-diversion boats of the 21980 project developed by Vympel OJSC (Nizhny Novgorod).
As the press service of JSC "Zelenodolsk plant them. A.M. Gorky ", in the solemn event of the bookmark, the participation of representatives of the Ministry of Defense of Russia, ministries and departments of the Republic of Tatarstan, management of the Zelenodolsk municipal district, JSC Holding Company Ak Bars, as well as representatives of the designer and counterpart organizations is planned.
Boats of this project are designed to protect the water areas of the naval bases of the Russian Navy. Modern equipment and high seaworthy characteristics allow them to solve a wide range of tasks peculiar to ships of much greater displacement.
The lead boat of the project, laid down on February 18, 2008, serves as part of the connection of the ships of the protection of the water area of ​​the Leningrad Naval Base. In October 2011, the Black Sea
fleet
the second boat "Rook" was adopted, laid down on May 7, 2010. The third boat, laid down on May 6, 2011, was launched on June 16, 2012. Currently, this boat is conducting mooring tests of individual equipment and systems. After passing the mooring and factory sea trials, the boat will be transferred to the place of permanent basing in the city of Novorossiysk.
On the building berths of the plant, the construction of the fourth boat, laid 5 May 2012, is underway.