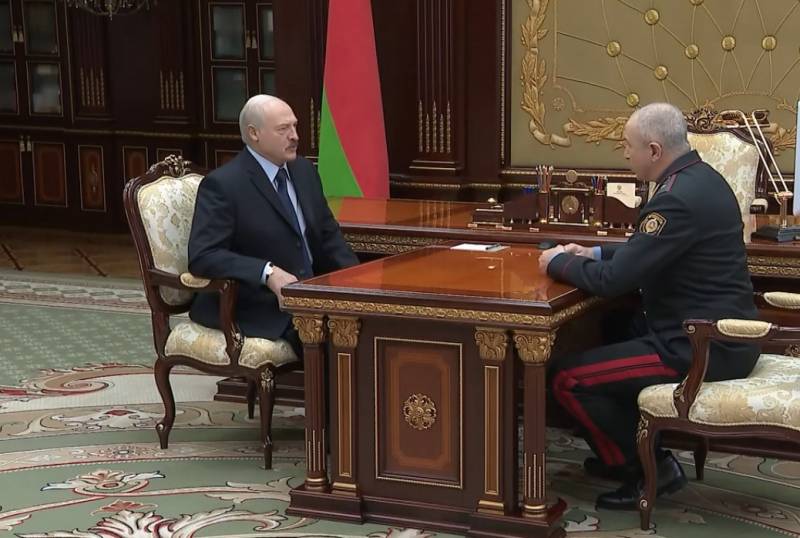 The key to stability in modern society is the streamlined work of law enforcement agencies. This is especially important in conditions where there are many who want to undermine the state from within.
This opinion was expressed by the President of Belarus Alexander Lukashenko, receiving today the Minister of Internal Affairs Yuri Karaev.
The leader of the country reminded the head of the Ministry of Internal Affairs of the Republic of Belarus about last year's agreement to report on the state of affairs in the police as soon as the minister went into the course of affairs, as well as suggest measures to enhance the effectiveness of the work of law enforcement bodies of Belarus.
The President noted that without the police it is impossible to ensure stability in society. And the point here is not even in the political campaigns, which many went through during Lukashenko's reign, but in the attempts of some citizens to destabilize the situation:
We must keep our eyes open: the number of people who want to undermine us from the inside does not decrease. Unfortunately, most of those who express such desires are the so-called our citizens.
Lukashenko did not bypass the conversation on the topic of coronavirus either. He was going to accept Karaev with a report earlier, but "there were exclamations that the Minister of the Interior was suspected of a coronavirus," as the Belarusian leader put it.