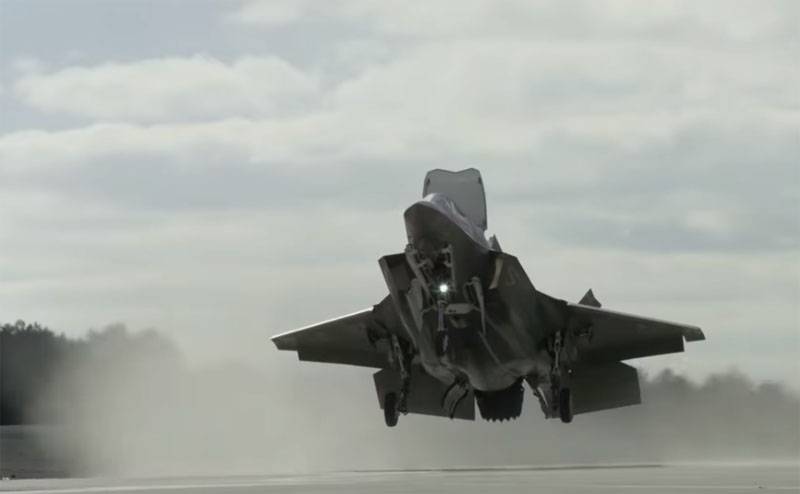 The next report was released in the United States, which reports on the work done to identify and eliminate structural deficiencies in F-35 fighters. The document "On State Supervision: Defectiveness Report Metrics" tells us that the F-35 program office did not manage to cope with all the identified problems.
From the report, which was compiled at the end of February of this year:
To date, 883 project deficiencies have been resolved. At the same time, another 160 shortcomings were identified, plans for the elimination of which are not yet available.
The report also talks about this situation: pilots and aircraft technicians pointed out to manufacturers and contractors 448 additional shortcomings, but they were not reflected in the metric. The reason for this is the manufacturer's refusal to recognize these 448 cases as examples of F-35 flaws. This, in particular, is about design flaws and ergonomics. In other words - about the convenience or inconvenience of the location of certain controls, blocks and nodes.
In a special protocol, it is noted that the office of the F-35 program sometimes consciously translates the identified technical problems from the categories of deficiencies, which should primarily be addressed, into less significant categories. This allows representatives of the manufacturing company to get away from the need to quickly eliminate those shortcomings that are identified
aviation
technicians and pilots.
As it turns out, the largest number of complaints from F-35 pilots is related to the software of the fifth generation fighter. Some software components are reported to be unstable, which manifests itself primarily when using the network parameters of the aircraft. Problems arise in the logistic plan - if necessary, timely delivery of spare parts. Recall that earlier this problem was already discussed in the USA. To solve it, individual details had to be printed directly in the formations of the Air Force - on a 3D printer. As the pilots themselves note: "Repair using parts created literally in the field."