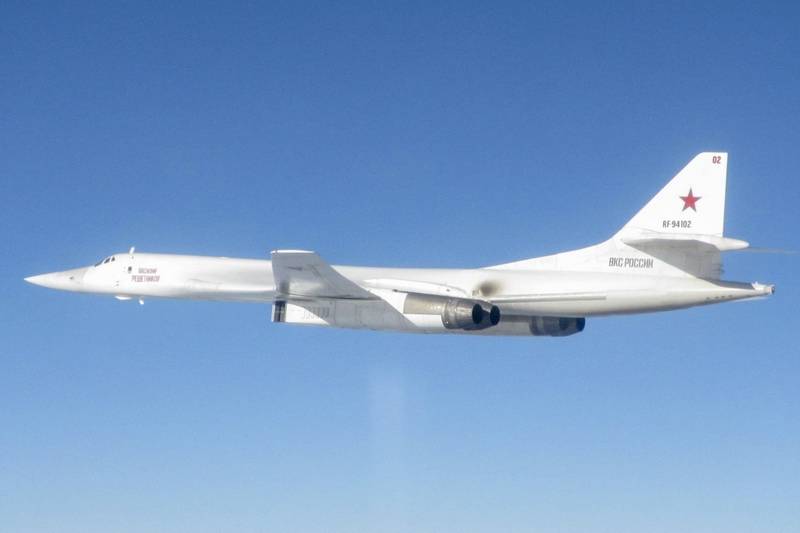 The Russian Ministry of Defense continues the practice of flying Russian strategic bombers over the neutral waters of the northern seas and the Atlantic. According to the military department, a pair of Tu-160 White Swans strategists spent a long flight over the Barents and Norwegian seas, as well as the Atlantic Ocean.
Two strategic missile carriers Tu-160 completed a planned flight in the airspace over the neutral waters of the Barents Sea, the Norwegian Sea and the Atlantic Ocean. The flight duration was more than 15 hours
- said in a statement.
The Ministry of Defense added that during the flight the missile carriers worked out refueling in the air from the Il-78 tanker.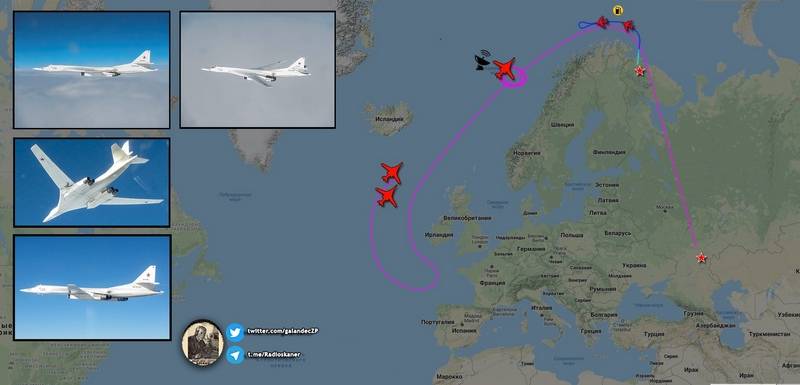 The military also reported that at certain stages the Russian missile carriers were accompanied by the Norwegian Air Force F-16 fighters and the British Air Force Eurofighter Typhoon.
In turn, the British Ministry of Defense released a video report on the "interceptions" of Russian aircraft conducted recently.