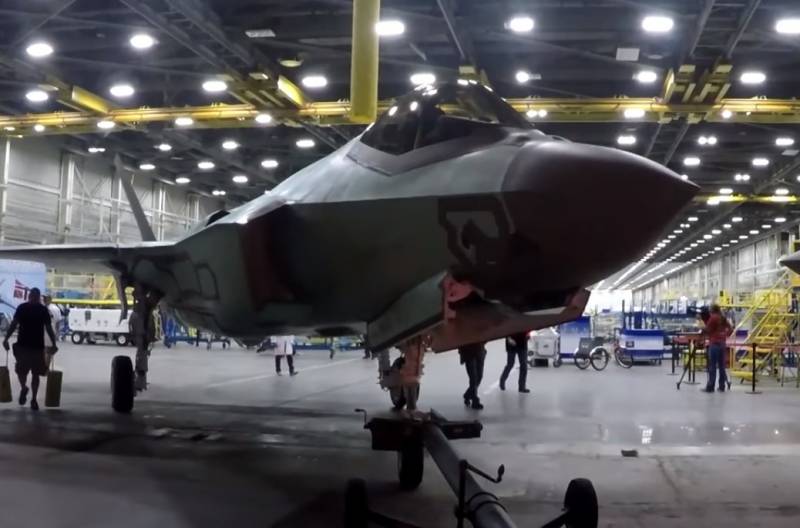 The US Department of Defense is fighting for access to FRACAS data from a fifth-generation F-35 Lightning II fighter armed with the United States Army. This is the name of the reporting system, which reflects information regarding malfunctions of various components of the aircraft, their analysis and corrective actions.
The fighter manufacturer, the American firm Lokheed Martin, refuses to provide the Pentagon with this data, defining it as commercial information.
This publication Jane's said a former employee of the program, whose task is to manage the creation of F-35 fighters on behalf of the US Department of Defense.
The US military needs FRACAS data in order to know which components of the aircraft will not last 10 thousand hours declared by the manufacturer in the project documentation, but only five thousand hours. In particular, this applies to radars. In addition, they are interested in the behavior during operation of a number of parts of the fighter, the repair of which takes a lot of time.
Lockheed Martin considers all this information intellectual property of the manufacturer. The Pentagon disagrees with this view, arguing that trade secrets only apply to aircraft construction.