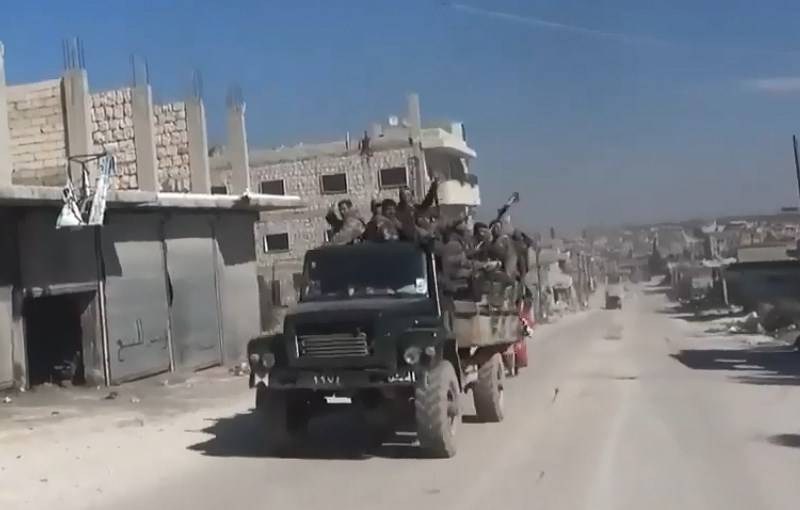 Today's events in Syria do not give reason to argue for a decrease in aggression in this country. Armed clashes occurred in several provinces. It seems that the war of all against all continues.
A few minutes ago it became known that another Turkish convoy entered the territory of Idlib province through the Qasr al-Banat checkpoint. It is noteworthy that in its composition, in addition to army equipment, several fuel trucks, as well as heavy bulldozers.
Presumably, the fuel trucks will be sent to the so-called observation points of the Turkish Armed Forces in Idlib, and bulldozers will be involved in clearing the territories after the recently completed battles.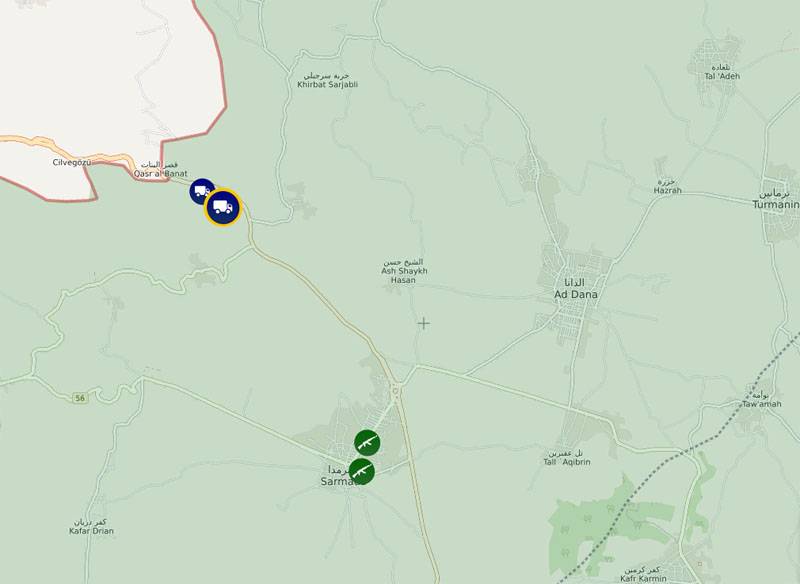 In the north of Idlib province, local residents entered into armed conflict with the militants of the Khayyat Tahrir al-Sham terrorist group (formerly Jebhat al-Nusra, banned in the Russian Federation). The Iranian information portal Step News Agency reported that a local resident was beaten by militants at a checkpoint at the entrance to the city of Sarmada. After that, armed people arrived at the checkpoint and entered the battle with jihadists. There are dead on both sides.
To the north-east of the city of Hama, unknown fighters made a sortie into the territory controlled by the SAA. Presumably they came from Idlib.
In the east of Raqqah province, representatives from the Syrian Democratic Forces (SDF) fired on a motorcade where civilians were stationed. Several people were injured.
It is also known that 92 locals who have already completed the "young fighter course" have joined the SDF. The population of the province is dissatisfied with the fact that Kurdish armed formations are recruiting recruits most often by force.
An East Syrian organization, Sada Al-Sharqieh, covering events in this part of the country, reports of an air raid on Iranian militia bases near Abu Kemal in the province of Deir ez-Zor. It's probably about a raid committed by an American
aviation
after the Taji military base in Iraq was attacked.