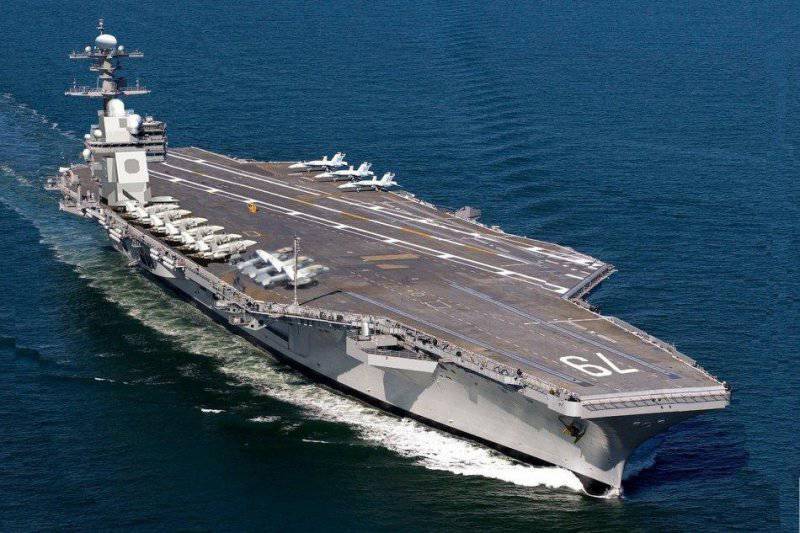 Huntington Ingalls Industries has announced that it has concluded an additional contract with Newport-News Shipbuilding with the US Navy as part of the construction of the nuclear aircraft carrier (AVMA) CVN-79 "John F. Kennedy" class "Gerald R. Ford."
These funds will be used to purchase materials with a long production time. The cost of the agreement is 43,4 million dollars.
AVMA CVN-79 will be the second of three aircraft carriers of the new generation of class "Gerald R. Ford". The new ships will be replaced by the currently operating aircraft carriers of the Enterprise and Nimitz class.
The funds will be used for the purchase of basic equipment, including lifts and pumps.
Currently, Newport News Shipbuilding is working on CVN-79 in accordance with a preliminary contract that provides for the development of the project, planning, purchasing materials with a long production time and the initial production of components.
The main contract for the construction of the aircraft carrier CVN-79, as planned, will be concluded in 2013 year.
The cutting ceremony for the first steel for CVN-79 was held in December 2011 at the shipyard of the company Northrop Grumman Shipbliding (now Huntington Ingalls Industries) in Newport News (Virginia).
The supply of the US Navy CVN-79 is scheduled for 2020 year.
The new aircraft carrier, while maintaining the design of the AVMA Nimitz hull, will have advanced technical capabilities, including a new command and control system, a redesigned superstructure, electromagnetic catapults, a new aerofinisher, an increased landing deck, a new nuclear power plant and an improved electrical system.
The use of new technologies will reduce the load on the crew and reduce its number, as well as to reduce the total operating cost by 5 billion, compared with the AVM Nimitz.