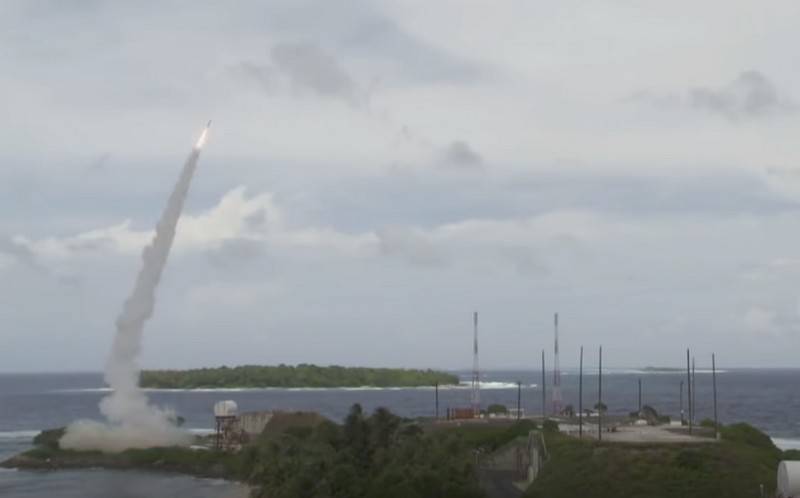 The United States does not have a missile defense system (ABM), which allows it to defend itself against nuclear weapons that Russia has within the framework of START-3. This was stated by Director of the US Department of Defense ABM Agency Vice Admiral Navy John Hill.
Speaking at a hearing in one of the subcommittees of the US House of Representatives Committee on Armed Forces, Vice Admiral said that the United States does not have anti-missile defense systems
weapons
Of Russia. At the same time, he stressed that the United States will not create such funds, since there is a different strategy for Russia and China, but did not explain what it consists of.
I can confirm that this is not part of our plans - to create (means of protection) from Russia and China. There is another strategy for Russia and China
- added Hill.
Hill was asked two specific questions: "is it true that the United States, which has 40 anti-ballistic missiles in Alaska and four in California, is not able to repel the strike with the 1550 warheads that Moscow possesses in accordance with START-3" and "is the American administration really she's not planning to deploy additional missile defense facilities and finance any new projects to remedy this situation. " The vice-admiral answered shortly to the first question - "no", to the second - "it is."
Earlier, Admiral Charles Richard, head of the US Armed Forces Strategic Command (STRATKOM), also speaking in the US Congress, said that the creation of the US missile defense system, which fully provides protection from Russia, is not feasible from a technical point of view. The existing US missile defense system is capable of protecting only from already obsolete missiles of rogue states, and not from modern weapons of Russia and China.