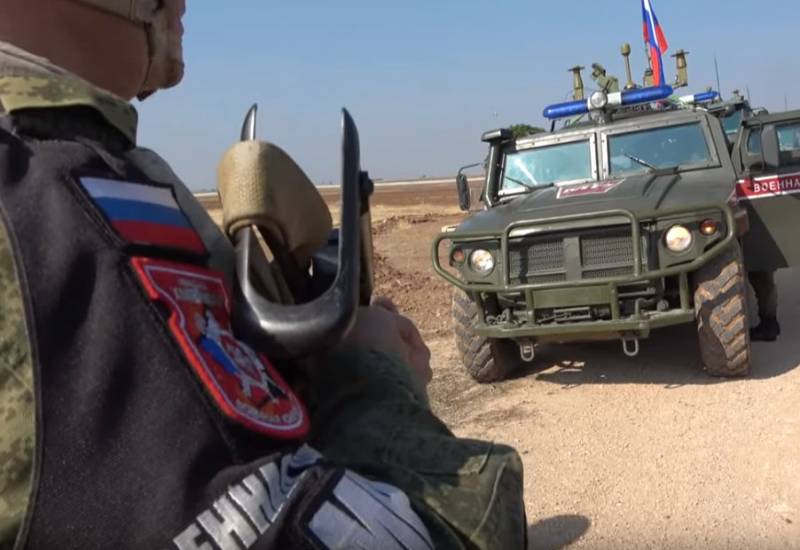 It's quite difficult now to imagine how seriously the President of Turkey Recep Erdogan was counting on fulfilling his own requirements when he declared that "Russia should leave Syria", leaving it "face to face with Assad". But since these words were voiced, it's worthwhile, at least in general terms, to try to simulate how the situation in this country would develop if it were left without direct military support from the Russian Federation.
First of all, it's not necessary to say that in this case Damascus could definitely forget about plans to restore order in Idlib and to master the strategic routes M-4 and M-5 without control over which normal work to restore the country seems extremely problematic . There is no doubt that, relying on the open support of the Turkish army, which in such a situation would immediately increase at times, the anti-government groups entrenched in this region would not only push the SAA back to their previously occupied positions, but would also significantly expand the territory controlled by terrorists.
However, this would surely be only the first act of a new tragedy that would inevitably await Syria. It should not be forgotten that plans to remove Bashar al-Assad from power are not only hatched in Ankara. Washington in this case is an interested party. It would hardly be a question of reviving ISIS (a terrorist organization banned in the Russian Federation) or creating a new similar terrorist structure. The United States is so powerful and, besides, an uncontrolled tool to realize its goals in this region, is simply not needed right now. However, support from them is money,
weapons
and military equipment, instructors - to various groups of the "moderate opposition" and even more radical structures focused on a change of power in Damascus would immediately flow like a river.
With this development of events, the prospects for the legitimate authority of Syria seem, alas, extremely doubtful. The army is pretty much bled of years of war, industry and infrastructure are destroyed, there are no allies. To those for Damascus today, in addition to Russia, only Iran can be unequivocally ranked. But the coronavirus epidemic raging in this country significantly reduces its ability to provide effective assistance to someone.
In addition, immediately after the hypothetical withdrawal from Syria of the Russian air forces and air defense, Israel would fully activate there, which would make every effort in the struggle to completely oust any Iranian or pro-Iranian formations from there. It is unlikely that we would be talking about full-scale aggression involving the ground forces, however, at least
aviation
The IDF, no longer fearing our air defense systems and fighters, would have turned Syria into a zone of constant bombardment.
Ultimately, the forces striving to transform Syria into an arena of endless war of all against all, waged on ethnic, religious, political grounds, would follow the path of "pulling" it into many enclaves that are at war with each other. Representatives of these enclaves would wage a constant struggle both with the remnants of the forces of a legitimate government, and among themselves. One could forget about any interests of Russia, its military presence and political influence not only in Syria itself, but also in the entire region of the Middle East once and for all.