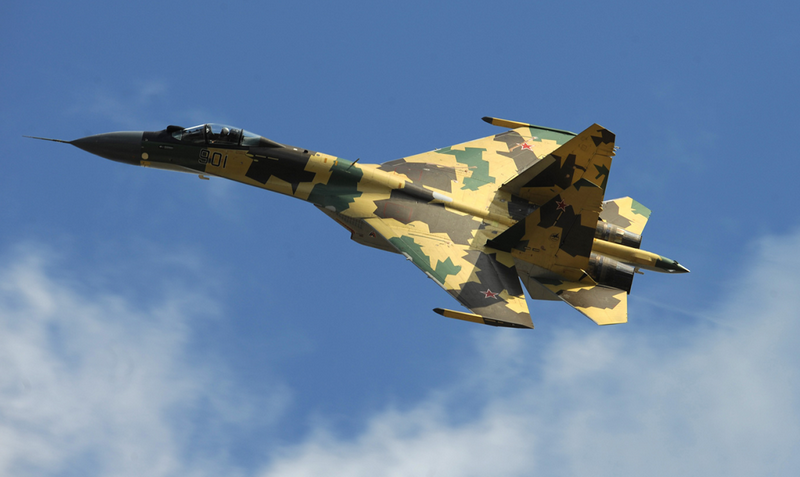 Indonesia will not buy Russian fighters, the country's authorities decided not to conclude a contract for the supply of 11 Su-35 fighters for a total of $ 1,1 billion. It is reported by Bloomberg.
According to the agency, this decision was made under pressure from the United States, which threatened Jakarta with sanctions. There is currently no confirmation of this information, no official statements have been received from the Federal Service for Military-Technical Cooperation (FSVTS), which is negotiating with Indonesia.
It should be noted that the statement on the termination of the contract for the supply of Russian Su-35 fighters of the Indonesian Air Force is not published for the first time. Last March, it was also stated that Jakarta abandoned Russian fighters under US pressure. However, the later leadership of Indonesia denied these rumors, saying that Jakarta was quite satisfied with the military, technical and price parameters of Russian weapons. American sanctions, which frighten the Indonesian leadership for acquiring Russian aircraft, also did not affect the final decision on the already signed contract.
Earlier, the Indonesian ambassador to the Russian Federation, Mohamad Wahid Supriadi, said that technical problems that arose in Indonesia itself, which had nothing to do with American sanctions, hindered the supply of Russian aircraft to Indonesia.
However, we will not exclude the option of Indonesia's actual refusal from Russian fighters. However, you need to wait for the official statement of the Russian side.
Su-35 is a deeply upgraded super-maneuverable multi-generation fighter "4 ++", possessing almost all the signs of a fifth-generation aircraft, except for low visibility.