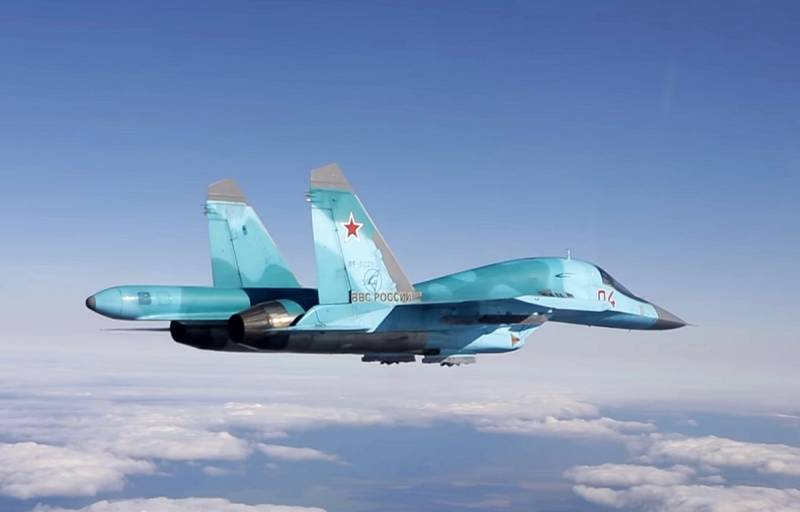 Four Su-34 bombers returned to Russia on March 11, 2020 as part of a rotation. The leader for the group was Tu-154 RA-85041, who arrived in Latakia late on March 10.
According to the publication
"The reporter"
, Russian planes flew through the airspace of Syria, Iraq, Iran, turned over the Caspian Sea and landed safely at the Volga airport in the Astrakhan region.
Some Russian Internet publications, citing Western monitoring Internet resources, wrote on this occasion that Russian planes had to make a detour through Syria, Iraq, Iran and the Caspian Sea to fly to Russia, while they could fly through Turkish airspace, but Ankara has banned the passage of Russian
aviation
.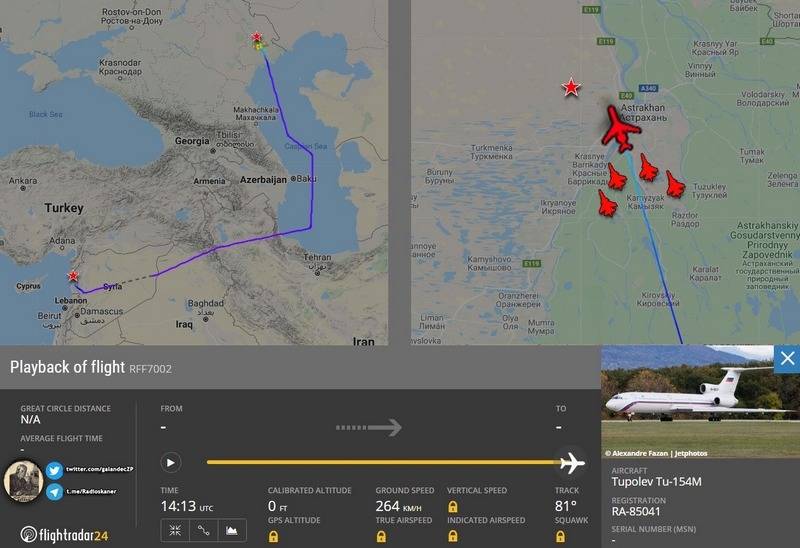 However, we are forced to note that this statement is extremely false. Russian military aviation has never used Turkish airspace for flights, even during the warmest relations. Airplanes of the Military Transport Aviation of the Russian Aerospace Forces, as well as passenger aircraft belonging to the military department, fly through Turkey. Returning from Syria or heading there, traditionally using the aforementioned route through the airspace of Syria, Iraq and Iran, the Russian Air Force.
The Ministry of Defense does not comment on the return of four Su-34s to Russia, and at the moment there is no information about the transfer of new aircraft to the Khmeimim air base.