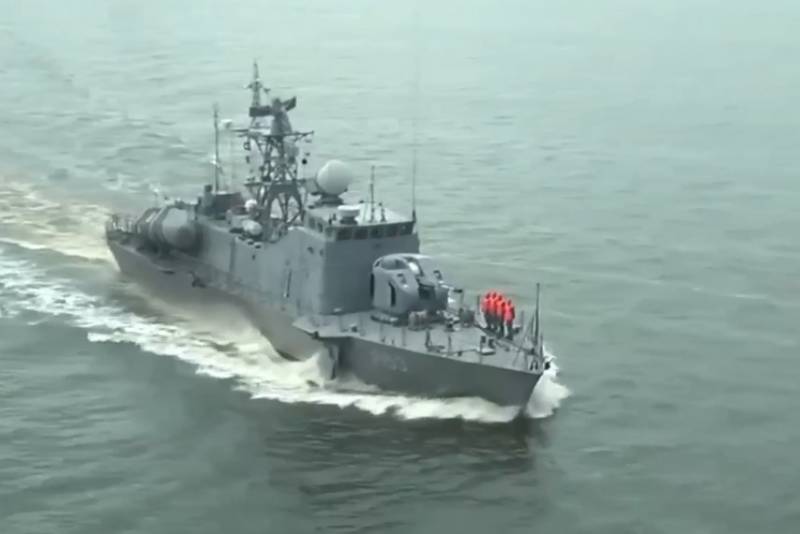 Having completed a series of combat training missions in the Black Sea, the Priluki missile boat, owned by the Ukrainian Navy, returned to the Practical Harbor of Odessa Port.
This was reported by the news agency of the Ministry of Defense of Ukraine.
During the five-day campaign, the crew performed many naval combat exercises and trainings, among which there was an emergency preparation of the boat for battle and campaign, as well as working out calculation operations when passing through bottlenecks in difficult conditions.
Practical artillery firing had to be canceled due to a three-point storm, from which the boat was placed in a shelter in the area of ​​the Tendra Spit.
Not far from the spit, the crew conducted exercises to counter underwater saboteurs in an unprotected raid. Sailors also trained to fight for survivability during the sea passage and anchorage. Returning from the assignment, the boat team received information about some enemy aircraft, so they worked out air defense when crossing the sea.
The R153 missile boat was built in 1979 at the Sredne-Nevsky Plant in Leningrad. In 1996, became part of the Ukrainian Navy and received the name "Priluki".
In 2018, at the Nikolaev Shipbuilding Plant, they carried out dock repair of the boat. Later, KT-97M launch containers for Termit anti-ship missiles were removed from it. And although now the ship does not have the main weapons, because of which it is considered a missile boat, there is a possibility that it will soon be installed.