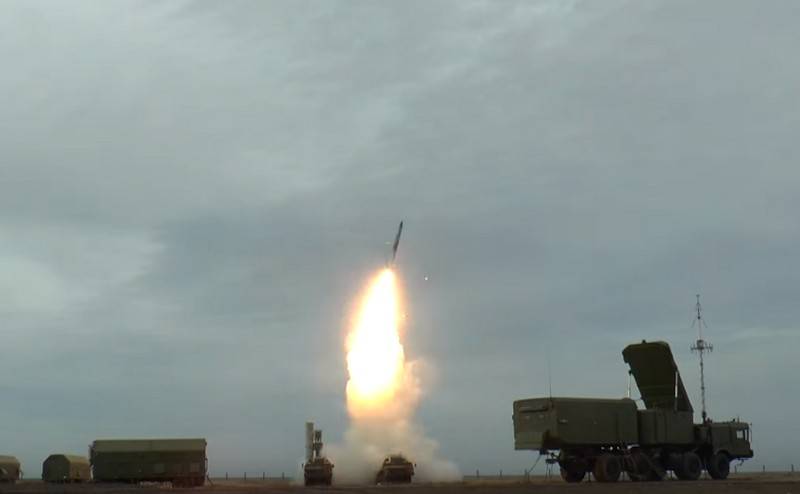 The Ministry of Defense of the Russian Federation received the first this year's regiment kit of the S-400 Triumph anti-aircraft missile system (SAM). As noted in the press service of the military department, the VKO Almaz-Antey concern transferred the anti-aircraft system ahead of schedule.
According to the report, the transfer of the regimental set of S-400 air defense missiles took place at the Kapustin Yar training ground in the Astrakhan region. Before transmission, the anti-aircraft system complexes passed acceptance tests.
The ceremony was held on the territory of the Kapustin Yar training ground in the Astrakhan region
- said in a statement.
Before handing over to the customer, the entire regiment set underwent a full cycle of tests with live firing at the firing range, "where overflights were carried out accompanied by real air targets."
According to the results of the initial firing, the equipment worked without comment, acceptance tests were successful
- stated in the concern.
SAM S-400 "Triumph" is designed to destroy strategic and tactical aircraft
aviation
, ballistic missiles, hypersonic targets and other means of air attack in the conditions of electronic and other types of counteraction.