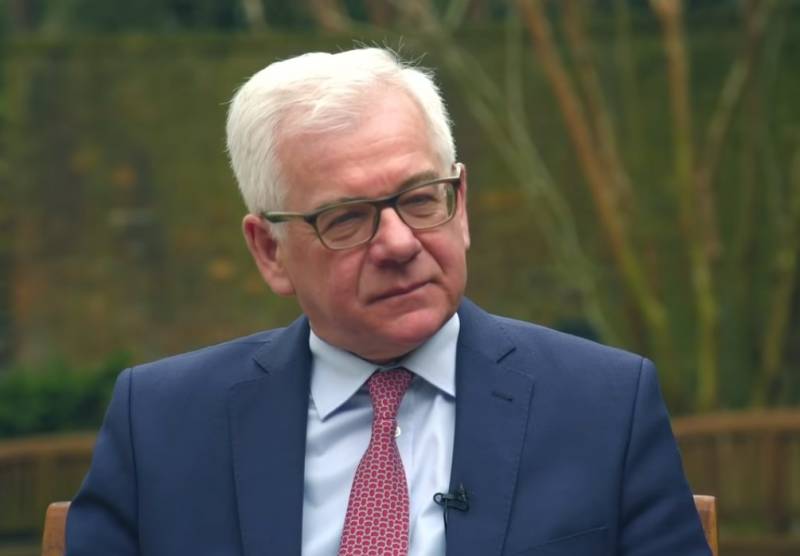 Relations between Russia and Poland are tense. Warsaw would like to rectify this situation.
This statement was made by the head of the Ministry of Foreign Affairs of Poland, Jacek Chaputovic during a conversation with reporters of the RBC publication.
During the interview, he claims to be interested in meeting with Sergey Lavrov. Although Moscow has not yet confirmed its consent to the talks, Chaputovich admits that the conversation with a colleague from Russia will take place before the May meeting of the foreign ministers of European countries.
Although the head of the Polish Foreign Ministry considers relations with Russia extremely tense, he hopes for their normalization:
Poland and Russia are neighboring countries, and normal relations should exist between our politicians and societies.
Shortly before that, the ambassador of the Russian Federation to Poland, Sergey Andreev, expressed a similar opinion, calling today's Russian-Polish relations the worst since the end of World War II.
As part of the normalization of relations between our countries, Chaputovich considers it necessary to resume the dialogue between the historians of Russia and Poland. The question arises: what used to interfere?
Earlier, Russian Foreign Minister Sergei Lavrov also expressed a similar idea:
I believe that this work should just resume, not become a hostage to attempts to make
stories
propaganda.