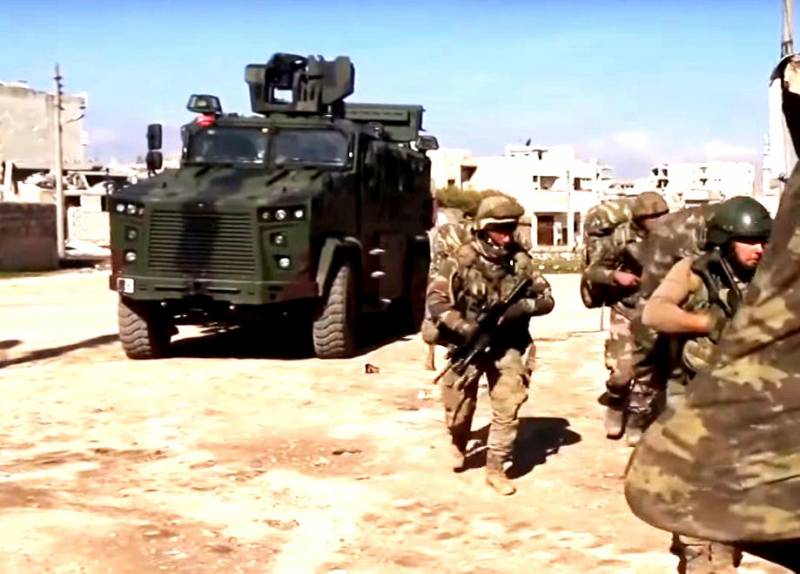 In the province of Idlib, despite the truce, attacks by militants of anti-government groups continue. But the situation is certainly less tense than before the agreement between Russia and Turkey.
The Turkish army began to withdraw heavy weapons from its observation posts in the south of Idlib province. At least, Ankara herself said so. Thus, at least outwardly, but a truce is observed and Turkey withdraws its armored vehicles. But the armed formations of the militants do not intend to stop resistance to the Syrian government forces.
So, "Hayyat Tahrir al-Sham" (banned in the Russian Federation) issued a special appeal in which she called the Russian-Turkish accords "another mirage". The group also announced its refusal to withdraw its militants from the M4 highway, which they tried to take control of parts of the Syrian army. Accordingly, one can not expect the militants to stop attacking the posts and convoys of the Syrian government troops.
According to the Waharid al-Munimin group, several armored vehicles of the Syrian Arab army were destroyed in the area of ​​the height of Al-Zawiya. Clashes occur in other parts of Syria. So, in the province of Rakka in the Ain Issa region, a shootout occurred between militants of the Syrian national army and members of government forces.
Another attack on the positions of government forces was recorded in the vicinity of the city of Dail in the province of Dara. According to unconfirmed reports, one of the groups closely cooperating with Western military contingents could carry out this attack.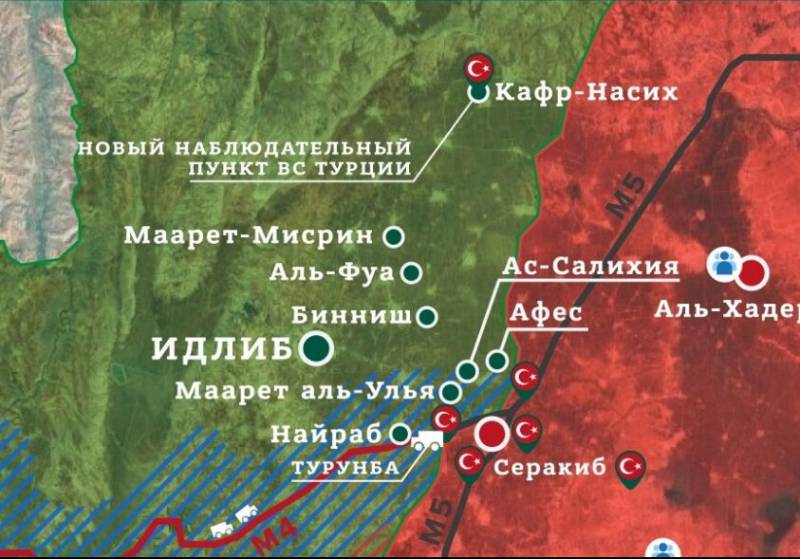 The neighborhoods of As-Sirmania were fired from artillery by divisions of the Syrian Arab army, since militants based here refuse to abide by the ceasefire and continue forays against government forces.
In the west of Aleppo province, the Syrian military discovered Khayyat Tahrir al-Sham warehouses (banned in the Russian Federation), which contained ammunition. Handicraft workshops for the manufacture of explosives and mortar shells were also discovered.
Interestingly, the identities of the White Helmets members were found in the warehouses. Recall that it is this organization that specializes in disseminating fake information about chemical attacks by government forces loyal to Bashar al-Assad.
Thus, we see that events are developing in a predictable scenario. The militants do not even think of stopping attacks on the Syrian government forces, although given the withdrawal of part of the Turkish troops, the intensity of the actions of the radical groups has decreased. The Syrian Arab army is forced to respond to attacks by militants, if only for reasons of their own security.
Obviously, such a situation will continue in the foreseeable future, unless a new aggravation of the situation occurs. Much will depend on the position of the United States, which may again try to "add oil" to the flames of the armed conflict in Idlib. By the way, Turkey itself continues to threaten Syria that if government troops violate the ceasefire, then Idlib will again be hit hard.