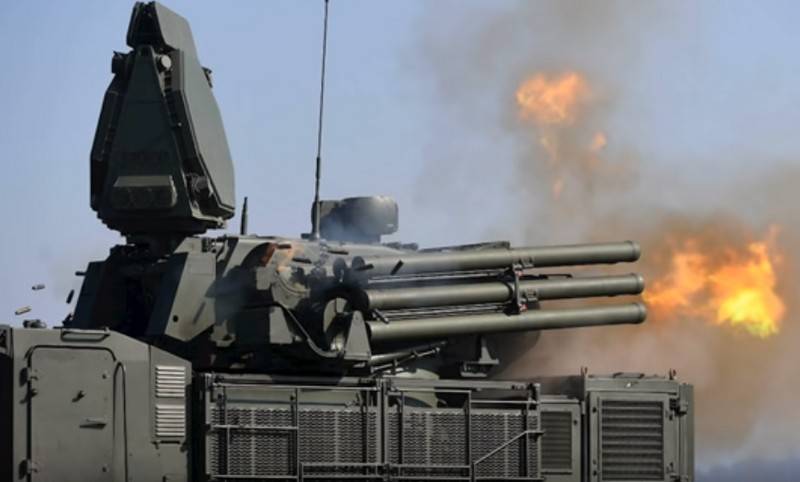 The statement of the Turkish Ministry of Defense on the destruction in Syria by Turkish drones of eight anti-aircraft missile-cannon systems (ZRPK) "Shell-S" of the Syrian army is not true. This statement was made on Tuesday by the Russian Ministry of Defense.
The Russian military department has denied a statement by the Turkish leadership about the allegedly eight Pantsir-S air defense missile systems destroyed by Turkish UAVs in Idlib province. According to the representative of the Russian Ministry of Defense, the main forces and means of the Syrian air defense, including the Pantsir-S air defense missile system, are concentrated in the Damascus area. In the Syrian province of Idlib, only four complexes carried out cover for troops.
Estimates presented to the head of the Republic of Turkey on the combat effectiveness of the use of strike UAVs in the province of Idlib, allegedly able to destroy eight Syrian anti-aircraft missile-cannon systems "Shell", are untrue and are more than an exaggeration
- Said the Ministry of Defense of the Russian Federation.
According to the Russian military, as a result of massive attacks by Turkish drones, two Syria army air defense missiles received damage (not destroyed, but damaged). Currently, their recovery is coming to an end, and soon the complexes will begin to carry out combat missions.
As a result of the massive attacks of Turkish strike UAVs, two Syrian air defense missiles "Shell" were damaged. Their recovery is currently being finalized.
- specified in the ministry.
Earlier, Turkish President Recep Tayyip Erdogan said that Turkish drones destroyed eight Syrian army shells in Idlib.