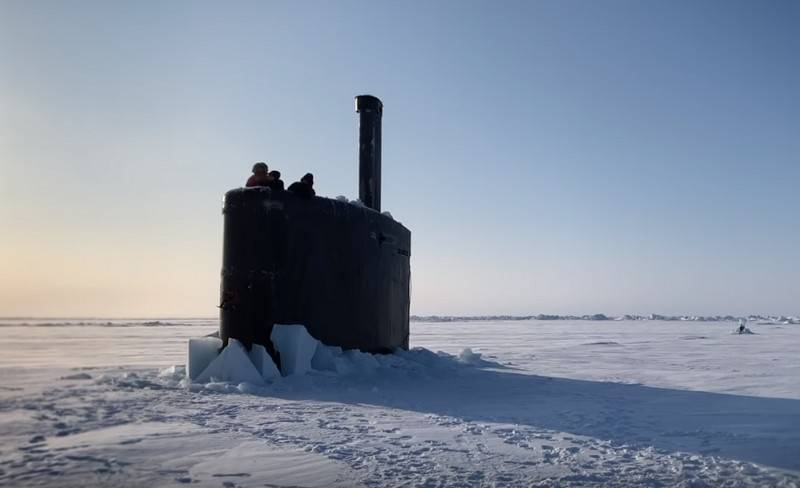 A video appeared surfacing the USS Toledo SSN-769 US submarine in the Arctic. The video is posted on the official channel of the U.S. Navy on YouTube.
The U.S. Navy posted a video of the ascent of the Toledo nuclear submarine in the Arctic as part of the ICEX 2020 exercise. The video taken from the side shows how the cabin of the submarine breaks ice, after which a crew descends from it, which begins to cut pieces of ice from the submarine's hull. The description does not say anything, but it is possible that the submarine was simply stuck, as it was last year with the American and British submarines.
It was previously reported that the US Navy launched the Ice Exercise (ICEX) 2020 exercise, which involved the US Navy's nuclear submarines. According to available information, the exercises will last three weeks, during which US nuclear submarines will fulfill several tasks, including ascent to the North Pole.
This video was commented by the ex-chief of the main headquarters of the Russian Navy (1998-2005), Admiral Viktor Kravchenko. According to him, the ascent of submarines in the ice is a difficult operation, but has long been mastered, and the Soviet military was the pioneer in this.
Well, she surfaced and surfaced ... There is nothing supernatural in this, we also mastered it a long time ago
- declared admiral.