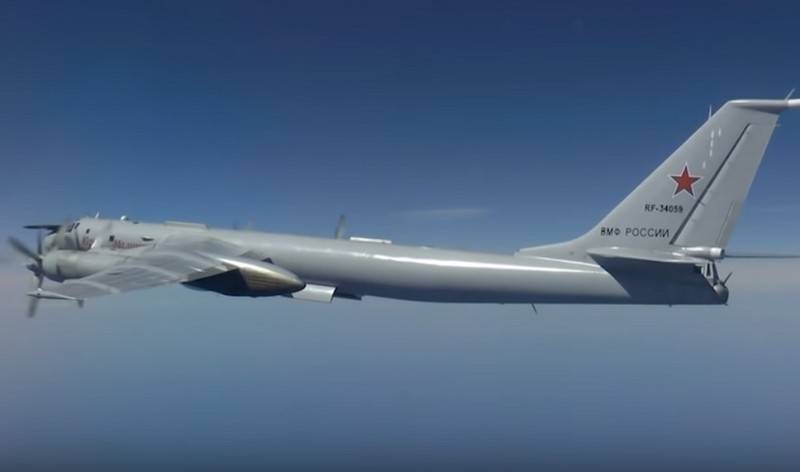 A pair of Russian long-range anti-submarine aircraft Tu-142 performed a flight near Alaska, in some areas approaching the coast at a distance of 50 nautical miles. This was reported by the press service of the Pacific
fleet
.
Two long-range anti-submarine aircraft Tu-142 marine
aviation
The Russian Navy completed a planned flight in airspace over the neutral waters of the Chukchi Sea and the Beaufort Sea. The flight duration was about 12 hours
- said in a statement.
According to the press service, in some parts of the flight, Russian aircraft were accompanied by American F-22 and F-18 fighters. The North American Aerospace Defense Command (NORAD) confirmed the escort of Russian aircraft, saying that the US and Canadian air forces were flying to escort them.
Russian aircraft over the Beaufort Sea remained in the international airspace and approached the coast of Alaska at a distance of 50 nautical miles
- curled in NORAD.
Note that recently, Russian Tu-142 anti-submarine aircraft have made several lengthy flights over neutral waters in the north, including the Atlantic. As explained in the military department, these flights are associated with the teachings of the US Navy Ice Exercise (ICEX) 2020, which involved atomic submarines of the US Navy. According to available information, the exercises suggest the emergence of American submarines at the North Pole.