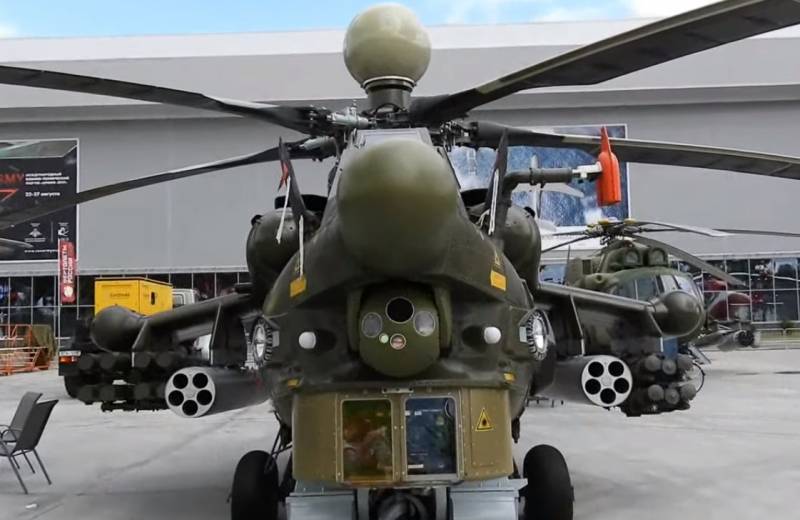 In Syria, Russian Mi-28N helicopters have shown the highest efficiency in the fight against
tanks
radical groups. Today, a video appeared in the Internet, filmed in 2017 during the battles for Palmyra.
Footage demonstrates the work of the Mi-28 attack helicopter against terrorist armored vehicles.
A combat vehicle hit an enemy tank from a distance of 5,5 kilometers. At the same time, she herself moved at a speed of 200 kilometers per hour. The T-55 tank belonged to the fighters of the radical organization Islamic State banned in Russia.
The Mi-28N "Night Hunter" helicopter delivers an accurate blow to the enemy's armored vehicles, giving them no chance to survive. It seems that the radicals did not even suspect that their combat vehicle was under the gun. The missile launched by the rotorcraft hit the rear of the tank turret. Most likely, she undermined the ammunition, so as a result of a powerful explosion, none of the militants survived.
This video proves the high effectiveness of the "Night Hunter" in the fight against armored vehicles. It demonstrates that Russian Mi-28 attack helicopters are formidable
weapons
tested in real combat conditions.