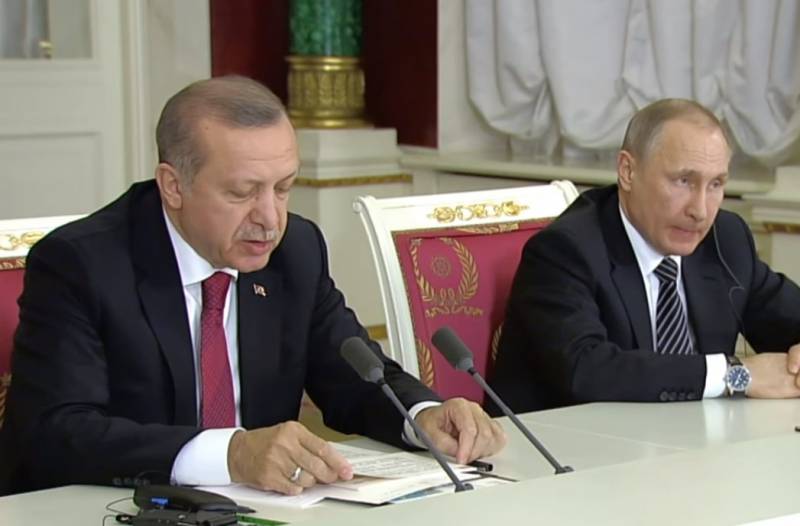 Turkish President Recep Tayyip Erdogan invited Russian leader Vladimir Putin to cooperate in the oil and gas sector. We are talking about the joint development of oil fields located in Syria, in the province of Deir ez-Zor.
Such a message was made by the Reuters news agency. American journalists claim that information about Erdogan's proposal comes from the Turkish leader himself.
Now, completely different people, whom the Turkish president calls terrorists, are engaged in oil production in this area. He calls the Kurds and the moderate opposition from the Arab provinces supporting them.
Erdogan believes that Turkey should take up the development of deposits in Deir ez-Zor, taking the Russian Federation as partners. If Putin does not appreciate this generous offer, then President of the United States Donald Trump will receive it.
Actually, Trump has his own vision of this problem, in which Erdogan is not assigned any role. In November last year, he said that, despite the previously announced withdrawal of troops from Syria, he decided to maintain control of the Syrian fields. And let the borders of this country be controlled by whoever wants to. The US president explained his decision by saying that he loves oil.
And no one asked the legal president of the Syrian Arab Republic, Bashar al-Assad, any opinions on this matter.