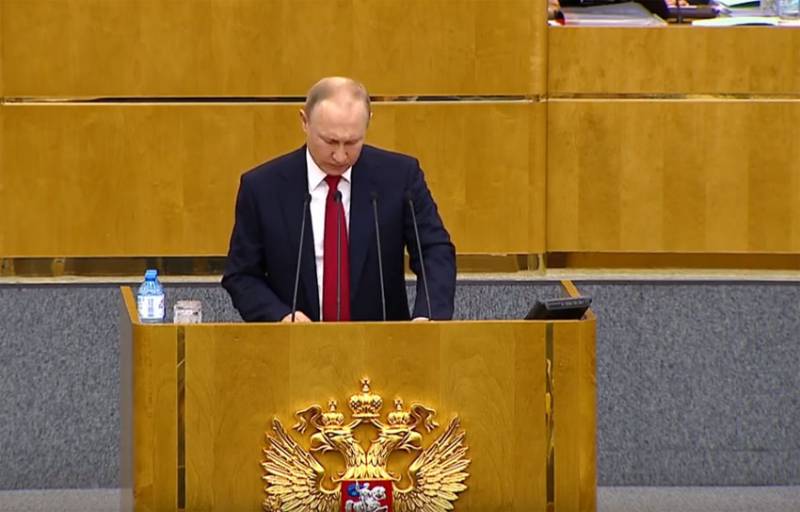 The Russian State Duma proposed removing the restriction on presidential terms after the adoption of amendments to the Constitution. Such a proposal was made by the deputy from the party "United Russia" Valentina Tereshkova.
I propose either to remove the limitation of the presidential term, or to write in one of the articles of the draft law the provision that after the entry into force of the updated Constitution, the current president, like any other citizen, has the right to be elected to the post of head of state
- said Tereshkova, turning to deputies with a request to support her initiative and help "legally formulate the necessary amendment."
Full text of the amendment:
The regulation of the permissible number of terms established by parts 3 and 3.1 of Article 81 of the Constitution of the Russian Federation as amended by the present Law on the amendment of the Constitution of the Russian Federation does not prevent a person holding and (or) holding the post of president Of the Russian Federation at the time of the entry into force of this amendment, to participate as a candidate in the election of the President of the Russian Federation after including the amended version in the text of the Constitution of the Russian Federation for Becoming an amendment allowable number of terms, regardless of the number of periods during which the person took and (or) has been in office at the time of entry into force of the amendment.
The leader of "ER" Sergei Neverov, in turn, said that on this issue it is necessary to consult with leaders of other factions, as well as with the president of Russia, but "United Russia" will "support" this proposal.
According to State Duma Chairman Vyacheslav Volodin, Tereshkova's proposal requires discussions directly with Vladimir Putin and party leaders.
Meanwhile, Russian President Vladimir Putin, speaking in the State Duma today, called inappropriate the proposal to remove from the Constitution a limit on the number of presidential terms.
From a statement by the head of state to lawmakers:
We will do our best to strengthen our country until at least 2024, and there we will see.
At the same time, Putin noted that the option of the so-called "zeroing the deadlines" would be possible if the judges of the Constitutional Court give permission for such an amendment.
Putin:
We do not accept the new Constitution, but introduce significant amendments to it.
According to the president, on the background of stability, the change of power is important for the dynamic development of the country.