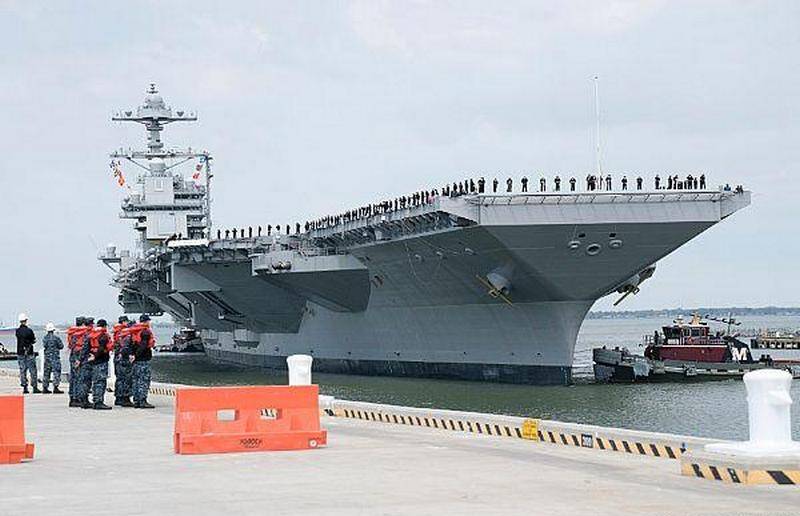 The U.S. Navy is considering a possible reduction in the construction of new aircraft carriers and replacing them with cheaper landing ships such as a helicopter carrier. It is reported by Military Watch.
According to the publication, there are two reasons for replacing aircraft carriers with landing ships - the cost of new aircraft carriers, amounting to $ 15 billion and the vulnerability of American aircraft carriers to Russian and Chinese
weapons
.
The command of the U.S. Navy said that new aircraft carriers under construction such as Gerald R. Ford, the construction of which is in the interests of the American
fleet
, with the same size and tasks as aircraft carriers like Nimitz, are three times more expensive, but do not have protection from Russian and Chinese missiles that can destroy an expensive aircraft carrier with one hit.
At the same time, the US Navy notes that the arsenal of Russian and Chinese weapons capable of destroying an aircraft carrier is only growing, while it is reported that North Korea will soon join them, developing its own "carrier killer."
The publication notes that against this background, the US Department of Defense is considering the option of reducing the construction of new aircraft carriers to 4 units, and replace decommissioned aircraft carriers of the Nimitz type with lighter helicopters of the Wasp and America class. These are universal landing ships with a displacement of 40 thousand tons (2,5 times less than that of aircraft carriers). In addition to landing boats and helicopters, they are capable of carrying up to 20 F-35B fighters with a short take-off and vertical landing.
Where in this case to put the F-35C fighters, specially designed for aircraft carriers and the available F / A-18 Hornet fleet, are not reported. These aircraft cannot take off from helicopter carriers. Also, landing ships will not be able to carry AWACS and EW aircraft.