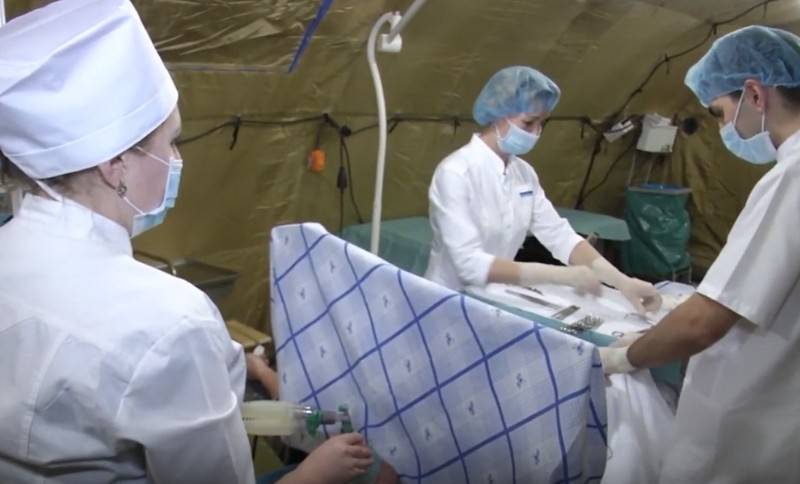 The Ministry of Defense has decided to revive special-purpose medical units that have been reduced during the military reform. This is reported by "Izvestia" with reference to the Russian military department.
As explained in the Ministry of Defense, from this year, medical special forces (MOSN) will be deployed in each military district. Each detachment will include about 200 military personnel, they will be independent administrative units having everything for independent work. In military field hospitals there will be a surgical department, a therapeutic, laboratory diagnostic, traumatological, intensive care, specialists in the treatment of burns and infectious diseases. In addition, the squad will include psychiatric and neurological doctors who work with the victims and their families.
This summer, large-scale exercises will take place, during which the newly created medical units will work out actions in case of emergencies and epidemics.
The main task of these units is first aid, temporary hospitalization and preparation of the wounded or injured for evacuation to inpatient medical facilities.
The first special-purpose medical units were created in the early 90s, when hostilities began in the so-called "hot spots". However, subsequently, during the military reform, these units were abolished and replaced by temporary medical units formed at hospitals for specific tasks.