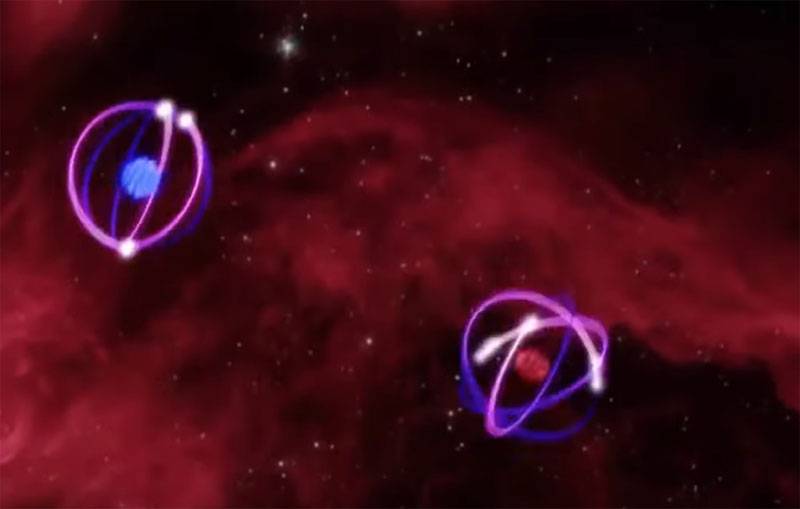 In the section "Let's talk about science" today we discuss new data obtained by scientists when studying the behavior of electrons in ferromagnets. Ferromagnets are materials that are magnetized in the absence of an external magnetic field. They remain magnetized at a temperature below a singular point — the Curie point. Ferromagnets include metals such as iron, nickel, cobalt, dysprosium, gadolinium, and some others, as well as some compounds (including compounds based on iron, nickel, zinc, etc.).
The results of a new study published by scientists from the Rutgers (Rutgers) University of the United States. The studies were carried out together with scientists from Germany and China.
It was previously noted that the electrons in ferromagnets are oriented in a strictly defined way and do not reside in the so-called entangled states. Physicists at Rutgers University have discovered the presence of a large number of electrons, which have the same "quantum entanglement" - are interdependent. Even the electrons located at a relatively large distance from each other turned out to be connected with each other - the quantum state of one affects the quantum state of the other, and this connection manifests itself instantly.
Earlier, nothing similar was observed in ferromagnets.
Professor Coleman, co-author of the work on the study of ferromagnets, notes that "the discovery allows us to understand the principles of superconductors, which are such at ordinary (" room ") temperature."
Coleman:
If we learn to determine the principles of quantum entanglement in matter and manage the many-particle quantum entanglement, we can create new variants of matter that are useful for the world of technology. For example, we can talk about quantum computers.
Scientists from Rutgers University with their German and Chinese colleagues note that they are proposing a new theory for a family of iron-based superconductors.
If we talk about the theory and interpretation of quantum entanglement, then so far even among scientists there is no single approach and explanation. Moreover, the possibility of using this property is often said.