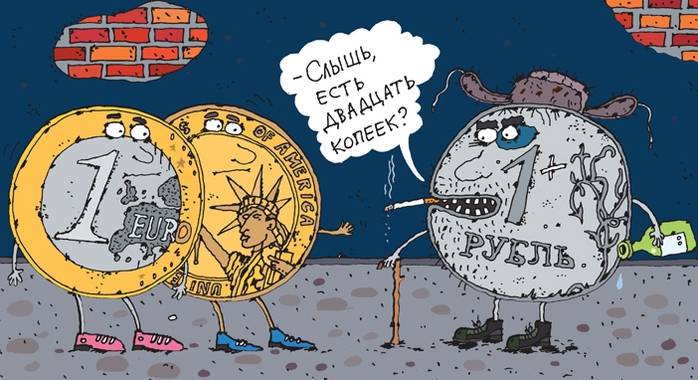 This is worse than a crime. This is mistake
This short comment was written before dawn. Bidding will begin at 10:00 Moscow time. None of the analysts will now make any positive outlook. But we allow ourselves to state the following: there are no serious grounds for panic. Even for stock exchange panic.
Yes, exchanges respond to different market gadgets faster and harder. But why, after exchanges, oil usually shakes? People with a slightly more stable psyche usually go to oil traders than exchange and currency speculators. However, they are dependent people and cannot help but pay attention to what is happening on the exchanges and what regulators are doing.
Fortunately, the latter, that is, the leadership of our Central Bank and other responsible officials, had a day off the day before, which did not allow them to play at a key rate right there. Her increase right now is more than likely, although there is great doubt that it is so necessary. But information from the currency exchange has already been announced, which hastily raised the upper boundaries of the trade corridors for the dollar and the euro.
Even specific figures are named: the dollar border is set in values ​​from 70,455 rubles to 76,3951; Euros - from 79,625 to 87,3131 rubles. But oil prices after the collapse the day before already slowly creeped up. Someone in just a day managed to earn millions, and maybe billions, from the fall and subsequent correction. Well, the unlucky White House inhabitant Donald Trump was clearly in a hurry to declare that low oil prices are beneficial to the entire world economy.
However, by and large, we would somehow agree with Riyadh, and now we should not be at all up to Trump. The charismatic and many even the pretty (since sane) American leader is now at a great risk, because he might suddenly lose the support of the oil lobby, at least that part of it that still sympathizes with the Republicans.
It must be remembered that American oil workers, who usually invest in both Republicans and Democrats, following the sacred principles of diversification, are still counting on the continuation of the global shale oil project. With quotes at the level of $ 30-40 per barrel, this project may fail, and it will already cost Trump the presidency.
And here, I'm sorry for the not entirely appropriate maxim, even a trip to Moscow to the American President's Victory Parade will not save. However, then on May 9, you can really count on the arrival of this elderly playboy from politics to Moscow: he will have nothing to lose!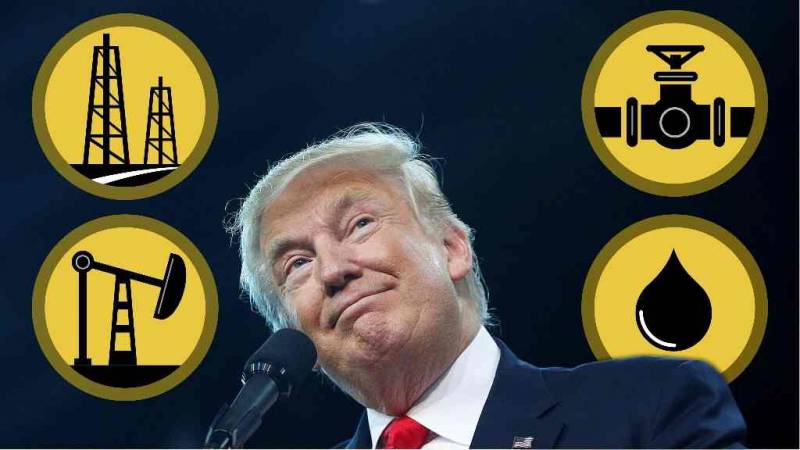 Let us return, however, to oil. Regarding the small increase in quotations that has been emerging in the morning, experts are not in a hurry to speak out yet. This growth is small only in comparison with the scale of the fall that preceded it - about 7 percent. Most likely, it is really just a correction so far, since there are no serious reasons for returning to previous borders.
It is difficult to say whether the stockbrokers have any insider information about secret telephone conversations between Moscow and Riyadh, or is this a reaction to a series of statements made by the Russian Minister of Energy. Alexander Novak never tire of repeating that Moscow is not ready to put up with overt pressure from OPEC, but is always ready for a constructive dialogue.
It seems that absolutely everyone understands that the divorce of Russia from OPEC, which happened in Vienna, by definition cannot be final. After Vienna, it was announced that even the old arrangements for OPEC + transactions no longer apply. But it is unlikely that any of the oil-producing countries will dare immediately and take full advantage of the situation and fill the market with their cheap oil. Just to seize niches in the market. Saudi Arabia, however, tried to do just that, but in response received from stock traders a drop in Saudi Aramco quotes immediately by more than 10 percent.
We will not go the other way
Russia has a lot of oil. Judging by the hard divorce from OPEC, there are too many. So much that Russia is no longer able to go for a new large-scale reduction in production volumes.
No data have yet been received that oil storage facilities are full, although this is most likely the case. There are also big problems with domestic sales, since almost all of Russia unexpectedly had a too warm winter.
Due to the fall in oil prices, these days we are anxiously awaiting the same fall in the national currency and the associated inflationary pressure. How to act and whether it is worth rushing at all in such a situation? As usual, our financial authorities know the answer. They seem to have long prepared an answer to the eternal question: what to do?
Do you think they will really print reserve funds? In no case, only if for a species. But our reserves, even with oil cheaper than $ 30 per barrel, may be enough for 6-7, or even for all 10 years. And this is if you don't work at all, although before the Khrushchev and Brezhnev the Soviet Union somehow managed to exist without oil exports, it was exclusively on domestic demand, and it fed the country of people's democracy.

Well, if the anti-crisis billions are given to someone, then, of course, the oligarchs, as it was already at the turn of 2008 and 2009 or after the "Crimean spring". The public will be presented with some kind of epic anti-crisis plan with the final clamping of the money supply. In conditions when the fall in prices did not affect everything, but only oil and the native ruble, and the country really faces a budget deficit and devaluation, this is a strategic decision that can only be considered correct from the point of view of cannibalistic liberal economic theories.
There are only one way to clamp down prices on the domestic market: completely stop the circulation of money. Yes, due to the contraction of the money supply, it is easiest to fight inflation, but if people don't have any money at all, then inflation will immediately turn to zero. Absolute zero like physical - minus 273 degrees Celsius.
But the whole point is that it is precisely these kinds of errors, which, unfortunately, cannot immediately be officially designated as those that are worse than crimes, allow us to transfer all problems from a sore point to a healthy one. That is, from swollen budget and personal accounts, and also from official portfolios on the shoulders of ordinary citizens.
With the next fall of the ruble, which we are not just hinted at, but warned about it directly, the overwhelming majority of Russians have the unpleasant prospect of impoverishing another 10-15 percent or even more.
However, when relying on the internal turnover of many negative consequences, it is quite simple to avoid. By subsidies from the same immense reserves to domestic producers, due to large-scale concessional lending, when the key rate is not raised, but reduced. By the way, this was immediately done by the US Federal Reserve.
Already, many experts are warning: a sharp rise in the price of the dollar and the euro and a weakening ruble will primarily affect the prices of imported goods, cars, equipment, clothes and shoes, and even something to the table. Foreign trips will also become more expensive, but all this is not a cause for panic at all. Let stockbrokers panic - they will always have time to win back their own.