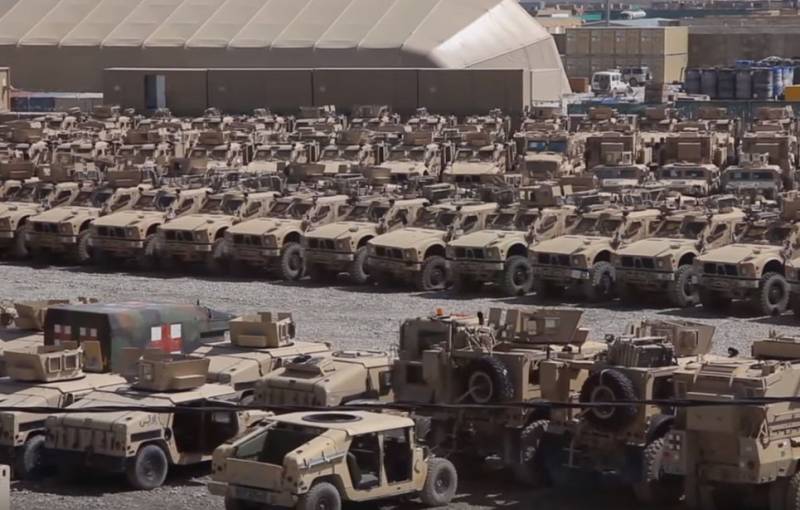 The European press comments on the begun withdrawal of the US military contingent of their Afghanistan. Recall that earlier in the United States announced the withdrawal of troops from this country. And the first American soldiers are sent home a few days after negotiations between US representatives and militants of the Taliban terrorist group (* banned in Russia).
Within 4-5 months, 4400 US troops will leave Afghanistan. As a result, the number of US troops in Afghanistan will be reduced to 8,6 thousand people.
The Pentagon says that those US troops who remain in Afghanistan "will continue to carry out anti-terrorist tasks against ISIS and al-Qaeda (*). They also "will support the forces of Afghan national security."
The German press recalled that the withdrawal may be suspended if the Taliban violates its obligations. For example, if it continues to attack American or Afghan troops. By the way, the Taliban have already carried out several attacks since the signing of the agreement with the Americans.
From the comments of readers of the German newspaper Die Zeit:
They say: "In exchange for a partial withdrawal of US troops, the Taliban must provide guarantees that they will fight Al Qaeda and the IS militants." Then the Taliban will have to go to Idlib ...
The place of American soldiers in Afghanistan should be taken by the UN contingent.
Yeah - the Americans were getting enough smoke, but to rake the UN?
It was wrong to invade Afghanistan. Similarly, with Libya, Syria and Iraq.
The occupiers are leaving, their place is occupied by jihadists. It turns out that the Taliban have become a power, and they are reckoned with ...