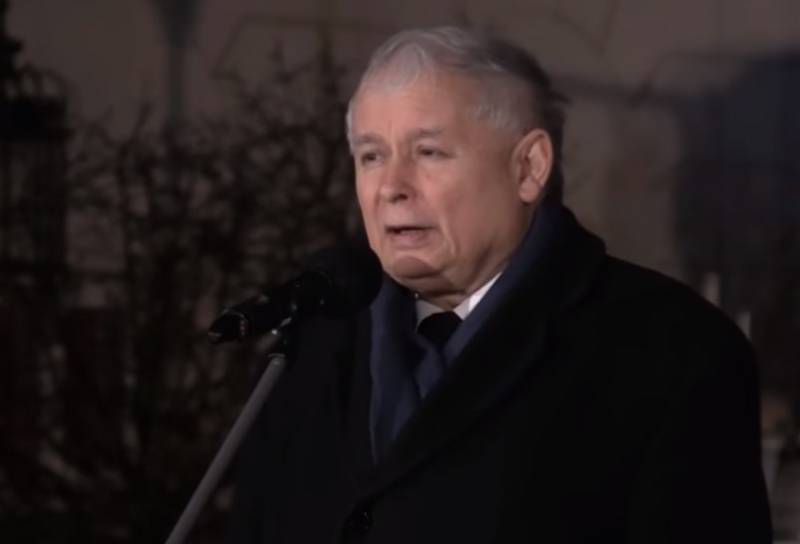 The head of the ruling party in Poland, Law and Justice, Jaroslav Kaczynski plans to come to Smolensk. His visit is timed to coincide with the tenth anniversary of the death of the Tu-154M government plane, on which there was a Polish official delegation led by President Lech Kaczynski. He was Yaroslav Kaczynski sibling.
A Polish online publication reported on the politician's visit to Russia, citing sources in the Law and Justice party.
It was Kaczynski's personal desire and decision.
- the article says.
To prepare for the visit on the 10th anniversary of the crash of the presidential plane and the 80th anniversary of the shooting of Polish prisoners of war in Katyn (as the official version sounds), a group of government officials from Poland arrived in Russia last week. They visited the crash site of the liner and visited the memorial in Katyn. Shortly before this, the desire to visit Katyn and Smolensk was expressed by the Prime Minister of Poland Mateusz Moravecki.
The Russian authorities gave permission for the visit of Polish politicians. The Ministry of Foreign Affairs of the Russian Federation said that they would provide full assistance to guests arriving in early April.
The plane crash near Smolensk, in which Lech Kaczynski and the Polish government delegation were killed, occurred on April 10, 2010.