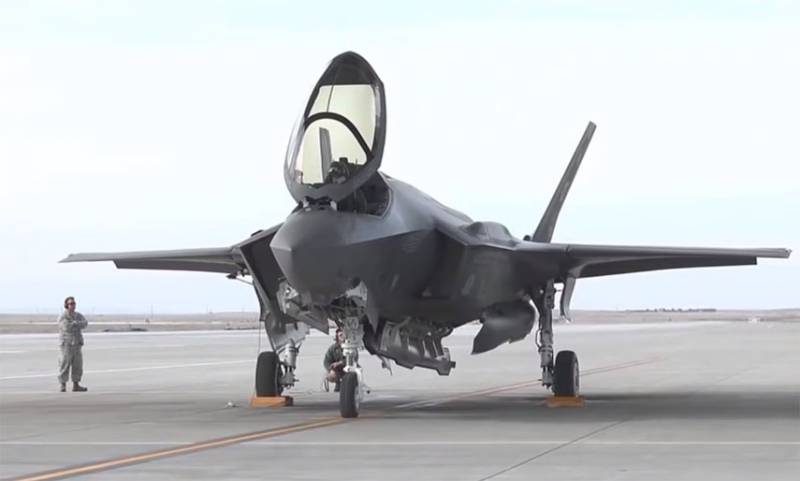 The Chinese press is discussing a topic regarding how the military aircraft industry in the PRC and the alignment of forces in the region could change if China had the opportunity to purchase an American F-35 fighter.
On the pages of the Sohu information portal, the author reminds Chinese readers that at the moment, the purchase of the F-35 from the United States is impossible primarily because the United States has a ban on the export of this equipment to countries outside the production cooperation. In addition, Washington initially prohibited the sale of any military equipment or weapons to Beijing.
From the article:
At the same time, the Americans are actively selling their fifth-generation fighters to South Korea and Japan, trying to achieve a strategic advantage in their favor in the Asia-Pacific region.
The author notes that if there was a hypothetical possibility of acquiring the F-35 from the United States, then China would "study in detail the engine technologies used by the Americans."
From the article:
At one time, the Su-35 in Russia was acquired for the PLA air force. This allowed us to study Russian engines and advance in our own aircraft engine technology. Buying a Su-35 is absolutely the right choice.
The Chinese author does not hide the fact that China used Russian technology to develop its fifth-generation fighter program. It is noted that the purchase of the F-35 would provide important information about the stealth coverage of an American fighter. This is despite the fact that earlier in the same Sohu claimed that Chinese manufacturers "succeeded in creating their own coating to reduce visibility" - for example, the J-20 fighter.