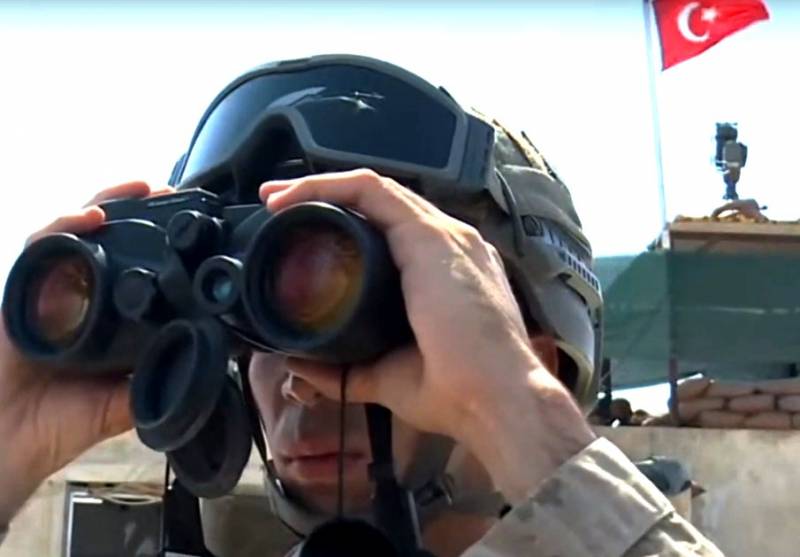 Despite the agreement reached on a ceasefire in Idlib, the situation in this Syrian province remains tense. Militants violate the de-escalation regime, some groups generally refused to abide by it.
The leader of the Huras ad-Din group, Abu Hummam al-Shami, issued a statement saying that his organization would not recognize the ceasefire and would continue fighting against Syrian government forces. Moreover, al-Shami called for more active use of suicide bombers for attacks on positions and convoys of government troops.
Recall that the existence of the Huras ad-Din group, the Guardians of Religion, became known in February 2018. This structure is actually the official branch of Al-Qaeda (banned in Russia) in Syria and is staffed mainly by foreign fighters, although it also includes Syrians. Idlib province is home to the organization's headquarters. "Huras ad-Din" is distinguished by its strict anti-Russian orientation, has repeatedly proclaimed the liquidation of the Khmeimim base as one of its main goals.
However, many detachments of militants, including those not related to the Huras ad-Din, did not even think of observing a truce. Events develop as expected: militants continue to shell government positions. So, in the Al-Gassania region there were shootings between militants and military personnel of government forces.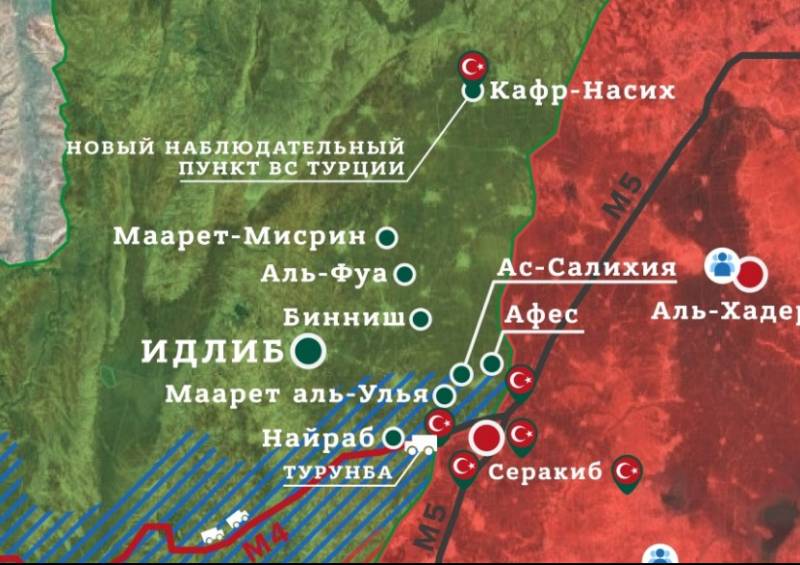 In the area of ​​Serakib during the patrol and inspection of the liberated territory, the Syrian Arab army discovered a chemical storage
weapons
, which may indicate an attempt to prepare a provocation in Serakib. It remains to establish where the militants got their chemical weapons. Given that the weapons and ammunition found in similar caches were made in the United States, Turkey or Western Europe, certain assumptions can be made.
By the way, Turkey, which agreed on a ceasefire, continues to transfer forces and equipment (military equipment) to Idlib. That is, it is likely that Ankara will simply take advantage of a kind of respite to build up its military presence in the region and supply arms, ammunition and military equipment to militant-controlled formations. In just one day, at least three military convoys of the Turkish army were seen when moving to Idlib province.
Turkish unmanned aerial vehicles also continue to fly over Syrian territory. True, they have not yet attacked the positions of the Syrian troops, but are present only with reconnaissance purposes. Turkish President Recep Erdogan himself shortly after meeting in Moscow with Vladimir Putin said that Ankara would reserve the possibility of unilateral action and would also respond to Syrian government forces in the event of shelling on their part in Idlib.
In fact, these words can be understood as a willingness to stop the ceasefire at any time. In addition, provocations against the Syrian Arab army are not ruled out. For example, Turkey may use militants dressed in uniform of the regular Turkish army to shell Syrian positions, after which it will declare that it is taking measures in response to aggression by troops loyal to Bashar al-Assad.
Not calm in other parts of Syria. So, in the province of Hasek, the Syrians stoned a military column of the American army. In the southern regions of the province of Raqqa, Syrian troops launched a military operation to identify the remnants of the IS formations (prohibited in Russia). In the province of Aleppo, the Syrian military continues to mine cleared areas.