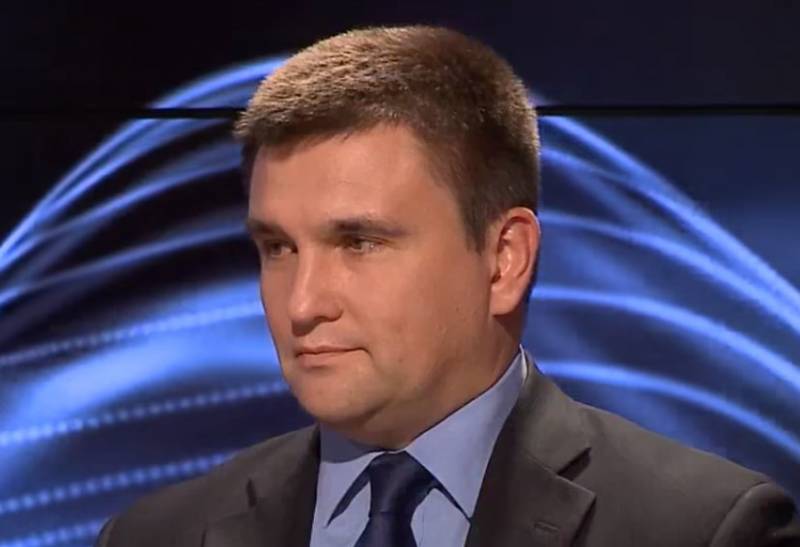 Former Ukrainian Foreign Minister Pavel Klimkin believes that a visit by the heads of Western countries to Moscow on May 9 could turn into a disaster for Ukraine. To mitigate this blow, you need to "lure" them before this to Kiev:
And how - go to Moscow, but do not go to Kiev?
Klimkin suspects that the leaders of the United States, France and the UK will arrive in Russia "not only to lay wreaths", but also to hold talks with Putin on Ukraine. And this will be a disaster for Ukraine:
They can play a combination and try, at the expense of Trump or Macron, to put on our head some option that, by definition, does not suit us.
Therefore, according to Klimkin, before visiting Moscow, it is imperative that they visit Kiev before this. This will not allow to avoid the "catastrophe", but will make it not as big as if they had not visited Ukraine.
The ex-minister believes that the probability of such a visit is high. After all, Ukraine celebrates Victory Day not like Russia, May 9, but together with Western countries - May 8.
On February 29, another now former head of the Ministry of Foreign Affairs of Ukraine, Vadim Pristayko, while still in the post of minister, said that Ukraine wants to join Europe ideologically and celebrate Victory Day not on May 9, but on the 8th.