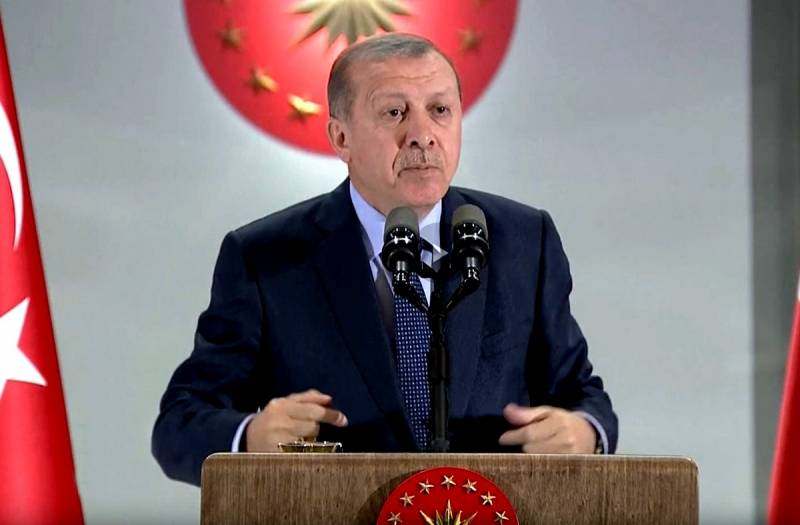 Turkey reserves the right to unilateral action in the province of Idlib, if Russia does not fulfill its obligations. This statement was made today by Turkish President Recep Tayyip Erdogan. This was reported by the Anadolu agency.
Speaking in Istanbul, Erdogan said that Turkey is ready to take unilateral actions in the Idlib region of Syria, provided that Russia does not fulfill its own obligations regarding this regional problem.
Turkey reserves the right, with its own resources, to achieve the objectives of the Spring Shield operation if Moscow does not fulfill Syria's obligations
- said Erdogan.
At the same time, he emphasized that Turkey does not have territorial claims against Syria and does not claim on its territory. According to the Turkish leader, the main task of Ankara is the return "to their homes" of 3,6 million Syrian refugees located in Turkish territory, as well as 1,5 million people who have accumulated near the Turkish border in the Syrian province of Idlib.
In addition, Erdogan noted that Turkey will agree with any decision that will protect the borders of Turkey and the population of Idlib province.
Recall that on March 5 in Moscow, negotiations between the presidents of Russia and Turkey lasted several hours. The outcome of the negotiations was a ceasefire introduced in Idlib province, while the units of the Syrian army, which liberated half of the province, remained in their positions, despite Ankara's demands to leave the de-escalation zone. In addition, from March 15, the Russian military, together with the Turkish, will begin joint patrolling of the M4 highway from the settlement of Trumba - two kilometers west of Serakib - to the settlement of Ain al-Khabr.