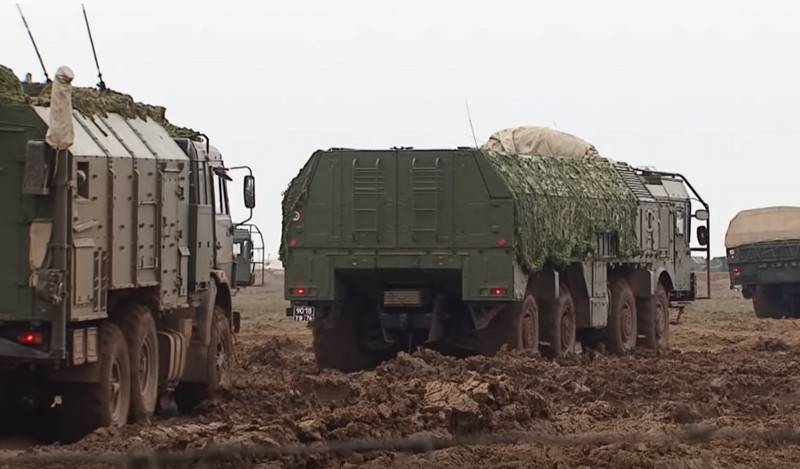 Against the backdrop of the largest exercises in Europe since the Cold War, the United States and NATO on the transfer of the American military contingent to Europe, the Baltic
fleet
worked out missile strikes with missiles of the Iskander operational-tactical missile systems.
According to the press service of the Baltic Fleet, Iskander missile systems secretly advanced to the designated area, equipped the positions there, and then completed single and group electronic launches for the intended purposes. The targets were airfields, defended objects, command posts and missile installations of a potential enemy.
In the framework of the planned camp gathering of units of the missile forces of the army corps, the Iskander operational-tactical missile systems were trained to carry out conventional missile attacks
- said in a statement.
In addition, the OTRK Iskander's calculations worked out under conditions of radiation and chemical contamination of the area. In total, more than 100 military personnel and about 20 units of military equipment took part in the exercises.
Recall that the Defender 2020 exercises on the transfer of the US military to Europe began in Europe. The bulk of the maneuvers will take place in April-May in Poland and the Baltic republics. In total, it is planned to transfer up to 20 thousand American troops to Europe, some of which after the exercises will remain in Eastern Europe to "deter Russian aggression."