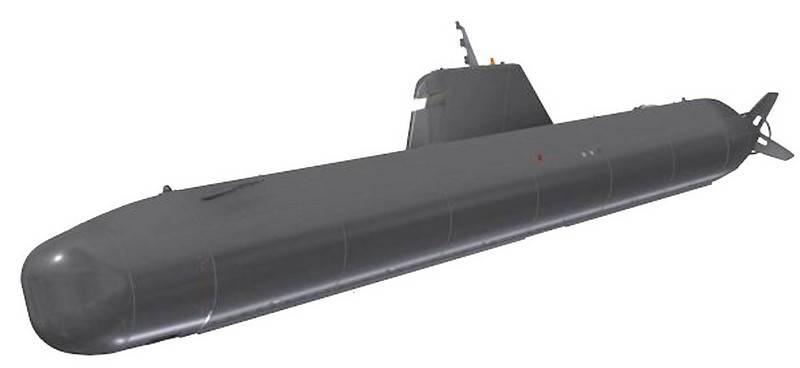 The British Royal Navy ordered the construction of a large autonomous unmanned underwater vehicle (XLUUV - Extra Large Unmanned Underwater Vehicle). This was reported by the First Sea Lord of Great Britain, Admiral Tony Radakin.
Speaking at the NATO Underwater Defense and Security Conference, held in Southampton on March 5, Radakin said the British Navy had signed a contract to build a large autonomous unmanned underwater vehicle. The contract was signed with the British company MSubs Ltd., specializing in the design and construction of various underwater vehicles.
A contract worth one million pounds ($ 1,29 million) was signed with MSubs for the supply of an experimental crewless submarine, which will be used to determine the capabilities of promising uninhabited underwater vehicles of larger displacement
- said in a statement.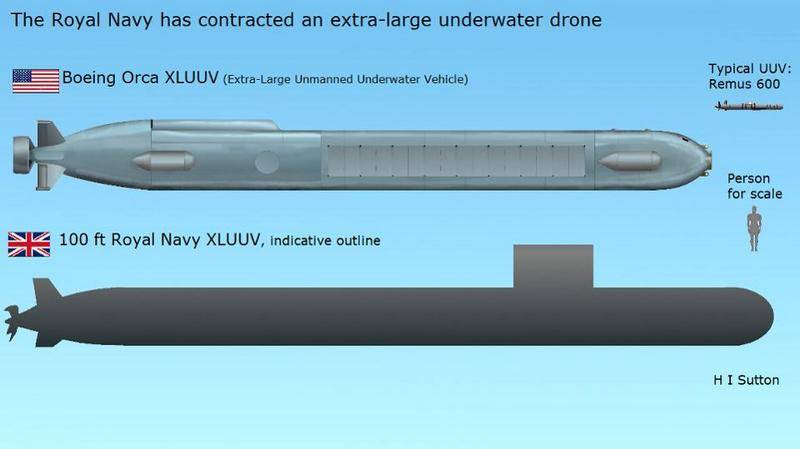 According to the agreement, a large autonomous underwater vehicle must be built within 14 months. It is known from the project that the device will have a length of about 100 feet (30 meters) and a cruising range of up to 3000 miles.
British Command
fleet
He plans that in the future autonomous submarines will complement and expand the capabilities of conventional submarines with crew, replacing them in missions with an increased risk of service (reconnaissance, anti-submarine warfare, and so on). According to the British admirals, autonomous submarines will significantly strengthen the country's submarine fleet without increasing the number of expensive submarines with crew against the backdrop of the increasing activity of Russian submarines in northern waters.