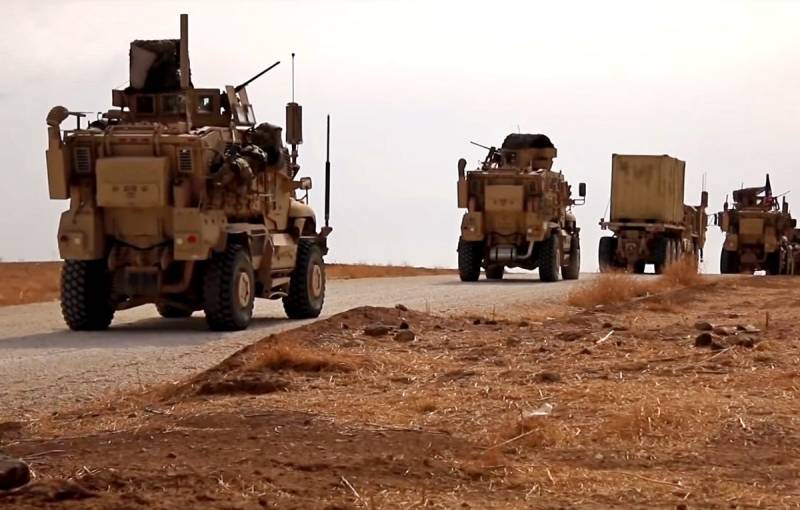 Another column of the American military was stoned in Syria. According to Sham FM, residents of the Syrian village of al-Kuzliya, located in the province of Hasek, did not let a column of American troops into the village.
According to a Facebook radio post, a convoy of American armored vehicles with a total of seven armored cars tried to enter the village of al-Kuzliya in Hasek province, but was stopped by local residents who blocked the road. Stones and other improvised objects flew at the Americans, which forced the column to retreat.
Residents of the village of al-Kuzliya to the west of the city of Tell Tamr in the province of Hasek did not allow a column of American invaders, consisting of seven armored vehicles, to enter the village, threw stones at it and forced it to retreat
- the radio station said.
Note that this is not the first conflict between the residents of Haseke and the US military. On February 13 of this year, a stray convoy of American military equipment drove to a village in the Kamyshly district, where locals stoned Americans with stones. In response, they opened fire, killing one teenager. Only the timely appearance of the Russian military police helped to avoid further bloodshed. The Russian military deployed an American convoy and helped it out of the village. As a Russian officer later said, if the US convoy went deeper into the village, they would not be able to withdraw it from there.