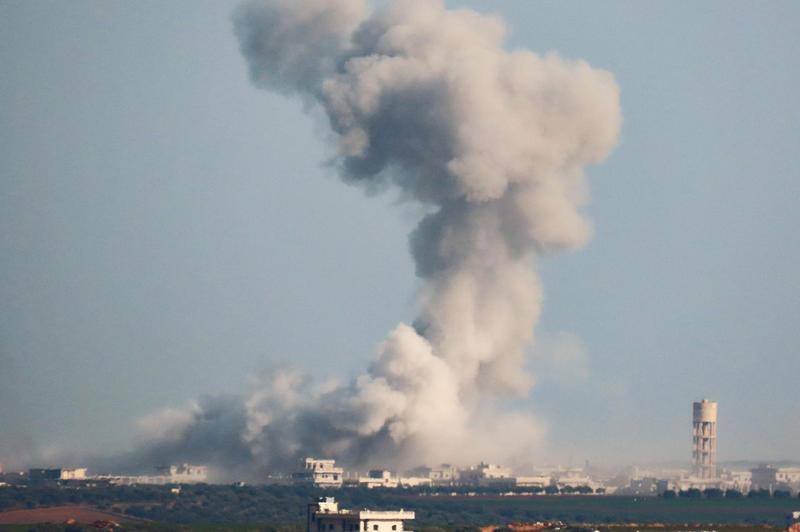 Ceasefire violated in the Idlib de-escalation zone. According to data provided by the Russian Center for the Reconciliation of the warring parties, just over the past day, militants opened fire 19 times on the positions of the Syrian government army. This was announced by Rear Admiral Oleg Zhuravlev, head of the Central Command and Control Center.
According to Rear Admiral, militants of illegal armed groups resumed shelling settlements in the provinces of Aleppo, Latakia and Idlib.
According to Syrian
news
SANA agency, artillery of government forces opened fire on terrorist positions from the banned in Russia terrorist group Jebhat al-Nusra in response to a ceasefire violation. The fighting took place in the south of Idlib province.
According to the agency, al-Nusra militants tried to attack the positions of the Syrian troops in Khazarin and Dar el-Kabir, but were discarded. The shelling of the positions of the Syrian army took place in the west of Aleppo.
It is noted that in general, the ceasefire, which the presidents of Russia and Turkey agreed to introduce from 00:01 on March 6, is being observed. Illegal armed groups acting on the side of Turkey in the province of Idlib behave calmly. The main violators are militants from groups recognized as terrorist.
Meanwhile, Russian military police patrolled the provinces of Aleppo, Rakka and Hasek. Recall that from March 15, joint patrolling of the Russian and Turkish military highways M4 will begin from the settlement of Trumba - two kilometers west of Syracib - to the settlement of Ain al-Khabr.