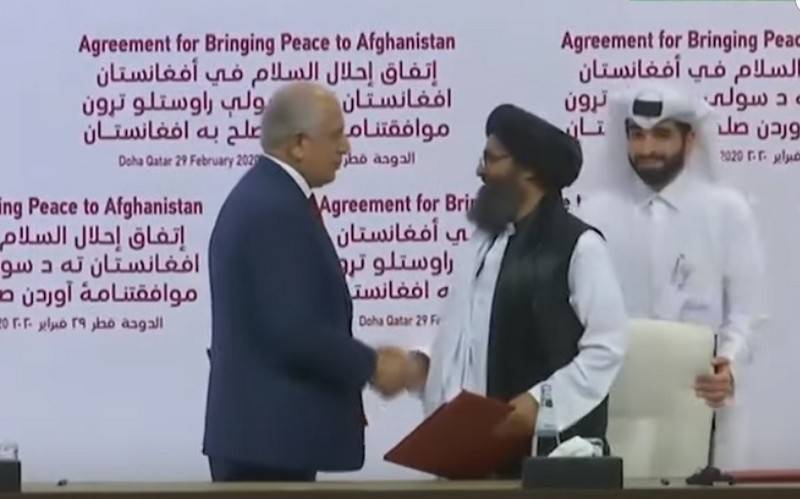 The Afghan Taliban movement (banned in Russia) has denied a statement by the American intelligence about the alleged refusal to implement the peace agreement signed with the United States.
Sukhail Shahin, spokesman for the Qatar political bureau in the movement, said the Taliban did not intend to violate the agreement and would stick to the agreements. At the same time, he called the statement of the US special services "untruth."
A statement by American intelligence (...) that the Islamic Emirate of Afghanistan (Taliban - approx. BO) intends to violate the agreement is not true, and we completely refute this statement
- He said, adding that the implementation of the agreement is "satisfactory pace."
Recall that on February 29, the Taliban and the United States signed a peace agreement that obliges the United States to withdraw its military contingent from Afghanistan within 14 months, and the Taliban to break all ties with al-Qaeda and begin inter-Afghan negotiations with the government.
The parties agreed that in order to create an atmosphere of trust before the start of negotiations between the Taliban and the government of Afghanistan, the country's authorities will release 5 detained supporters of the movement from prison, and the Taliban - 1 government. However, the Afghan authorities refused to release the Taliban, saying that the issue of their release is not the responsibility of the United States.
In turn, the Taliban said they did not recognize the Afghan authorities, and the agreement on the release was signed with the United States.
Meanwhile, the parties are ready to start negotiations after the release of their supporters.