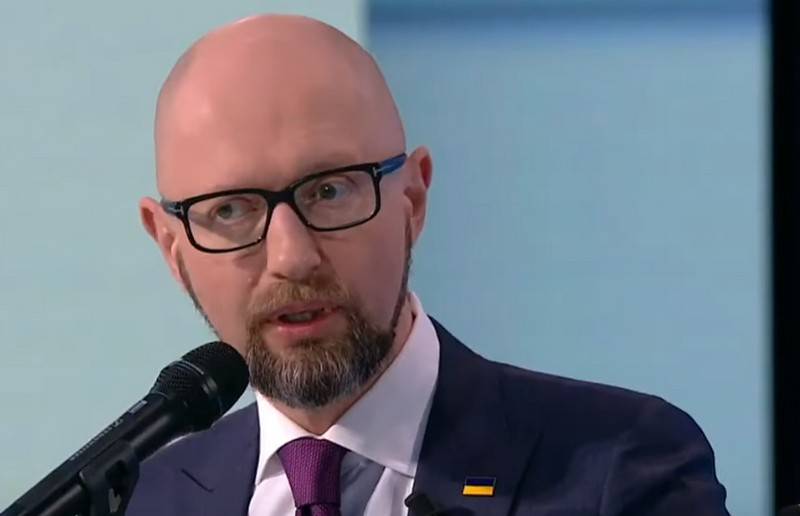 Former Prime Minister of Ukraine Arseniy Yatsenyuk, who did not finish the "wall of his name" on the border with Russia, wanted to return to power. According to the Ukrainian edition of Strana.ua, citing a source in the office of President Vladimir Zelensky, Yatsenyuk aimed at the position of head of the National Bank of Ukraine (NBU).
The publication writes that after the last reshuffle in the Ukrainian government, Yatsenyuk allegedly hinted that he could become "a good head of the NBU." According to him, "the authorities need people who can negotiate with the International Monetary Fund (IMF). Yatsenyuk also hints that his appointment" will dispel rumors about Zelensky's turn towards Russia. "
However, according to the source of the publication, the office of the President of Ukraine is trying to stay away from Yatsenyuk.
Everyone understands that if we take it, then the rating of both Zelensky and the "Servants of the people" will very soon be at the level of the ratings of Yatsenyuk and (his party) "Popular Front" (below one percent. - approx. VO)
- cites the publication of the word source.
Recall that Arseniy Yatsenyuk served as Prime Minister of Ukraine in 2014-2016. It was under Yatsenyuk that the construction of defensive structures on the border with Russia began, known as the "Yatsenyuk wall," which was never completed due to the "lack of allocated funds."
Meanwhile, it became known that the former secretary of the National Security and Defense Council (NSDC), Alexander Turchinov, who also lost his post after being elected president of Vladimir Zelensky, also wanted to join the new Ukrainian government.