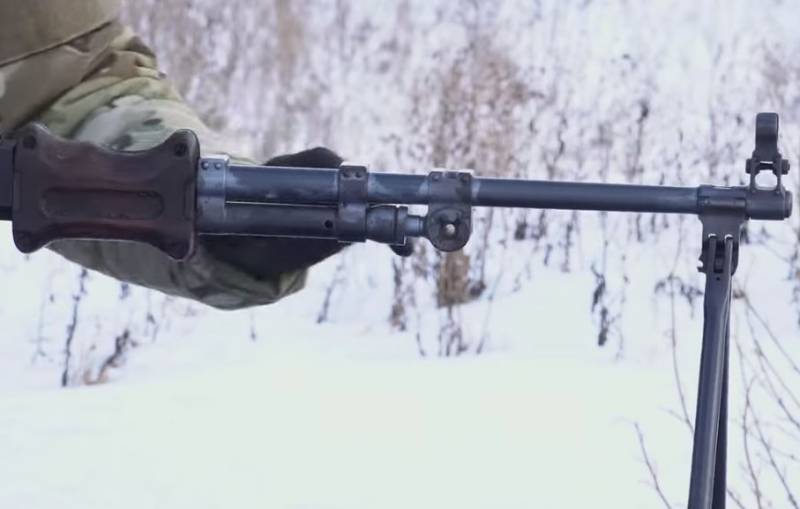 Georgy Gubich continued his "destructive" experiments when firing at the firing range. In the new issue of the program "Destroyers
weapons
»From the Kalashnikov concern, intensive firing from the RPD (Degtyarev light machine gun), which was adopted in the distant 1948, is being carried out.
The experiment uses a tape version of the supply of cartridges of 7,62 mm caliber. In total, 11 tapes of 100 rounds were prepared - 1100 ammunition for almost continuous shooting.
Before shooting, the experimenter invited users to speak out about how much this machine gun will "live", what load it will withstand, how many continuous shots it can be made from it.
The specialist notes some problems with rate of fire, which he associated with a slow "tape". According to him, the reason may be that he holds the tape in his hand.
Already at 200 shots smoke appeared, which did not come from under the forearm, but from the barrel. Gubich notes quite substantial returns during the shooting.
After 600 shots, the experimenter hears loud pops:
Previously, they were the harbingers of an imminent rupture of the trunk.
An open flame appears on the 700th shot.
Full version of the experiment: