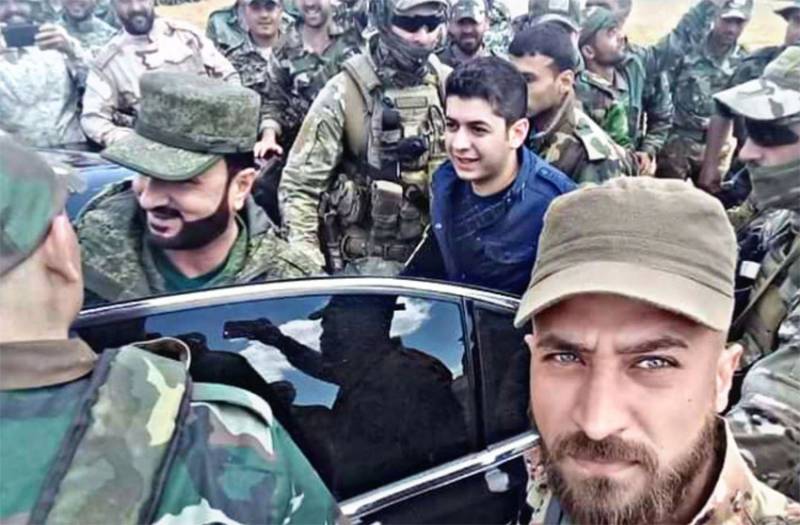 Militant activity in the southern provinces of the Syrian Arab Republic has been completely repaid. A few days ago, several terrorist gangs intensified in the provinces of Daraa and Kuneitra near the borders of Jordan and Israel. Having carried out attacks in different parts of these territories, they managed to take control of at least 6 settlements. The threat of loss of control by the Syrian government army of the administrative center of the province of Daraa, the city of the same name, hung.
RћRґRЅR ° RєRѕ RЅR ° C ± SЋRі P <P "Ryo RїRμSЂRμR ± SЂRѕS RμRЅS € <RґRѕRїRѕR" RЅRoS,RμR "SЊRЅS <Rμ RїRѕRґSЂR ° F · RґRμR" RμRЅRoSЏ RЎRђRђ, RєRѕS,RѕSЂS <Rμ RїRѕRґR ° RІRoR »P ± Pd RѕRμRІRoRєRѕRІ . RћRїRμSЂR ° C ± P † RoSЏ C <P "P ° RґRѕRІRμSЂRμRЅR ° SЃRoR" P † ° Rј SЃRїRμS Röhr ° F "SЊRЅRѕRіRѕ RЅR ° F · RЅR ° C ‡ RμRЅRoSЏ, RєRѕS,RѕSЂS <Rμ PI RєRѕSЂRѕS,RєRoRμ SЃSЂRѕRєRo P" RoRєRІRoRґRoSЂRѕRІR ° Р »Рё РіР» Р ° РІР ° рей С'еррорисС'РёС З РµСЃРєРёС ... отрядов. РџРѕСЃР »Рµ этого СЃСЂР ° Р · Сѓ нескол СЊРєРѕ Р ± Р ° РЅРґС "РѕСЂРјРёСЂРѕРІР ° РЅРёР№ СЂРµС € РёР» Рё СЃРѕ »
weapon
. Those who refused to disarm and end the occupation of cities in southern Syria were destroyed by the Syrian government forces.
If we talk about the province of Idlib, the ceasefire is generally respected. Fighting completely stopped in the area of ​​Serakiba. Separate skirmishes took place last day in the south of the Idlib de-escalation zone - northwest of the city of Kafranbel, which is controlled by Syrian government forces.
It is worth paying attention to the following fact: the topic of Idlib almost completely disappeared from the front pages of Turkish publications after the meeting of the presidents of Russia and Turkey in Moscow. Instead of "victorious" reports from Syria, Turkish media switched to the publication of data on the spread of coronavirus in Europe.