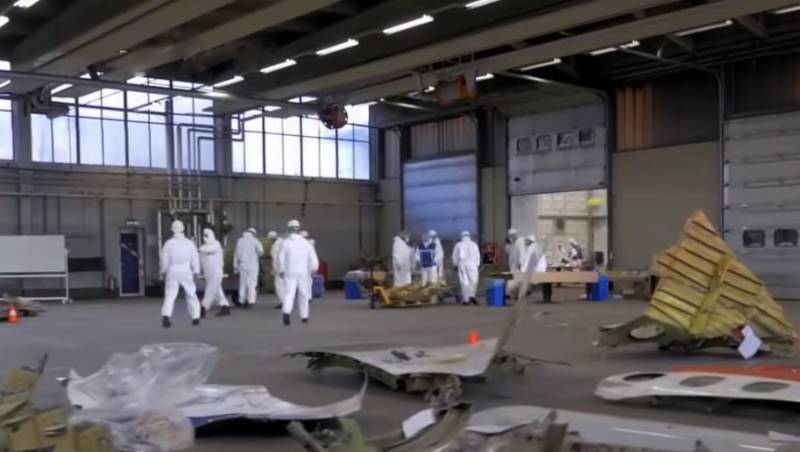 Bonanza Media, a platform for independent journalistic investigations, published a document on the case of a Malaysian Boeing shot down in 2014. The document describes the methods used by representatives of the so-called international investigation when searching for witnesses.
In particular, we are talking about the minutes of the meeting of the operational headquarters of the investigative group of January 25, 2018. The report states that the investigation, without informing the Russian authorities, was going to look for witnesses, "most likely living in Russia." It is noted that in fact a violation of Russian sovereignty was proposed when conducting a search for witnesses.
It is noteworthy that the representatives of that same "international investigative group", including the Belgian and Ukrainian, said that "they did not see any particular difficulties in this."
The protocol notes that it is necessary to actually lure witnesses to carry out their interrogation without notifying the Russian authorities about such actions.
Journalist Max van der Werff, who had previously published important documents in the case of MH17, notes that in this case the investigators are ready to violate Russian law. Van der Werff called the document "interesting, funny, but sad."
From the document, it becomes clear, for example, that the country did not participate in the discussion, to which the airliner shot down over Donbass belonged.
Strange details of the image in satellite images are also noted in the published materials. In particular, the investigation team says there are some "three points". Representatives of the investigation during the discussion decided to ignore these images, so that "there would be no speculation and to avoid confusion." At the same time, the points in question are not identified: these could be fragments of an airplane, parts of a rocket.
From the publication:
They do not even say that these points can be military aircraft. They prefer to ignore this issue.
It is added that the investigation examined the data from Russian radars, recognized them as objective, but in the end they did not take them into account, saying that "the media should be involved in the analysis."