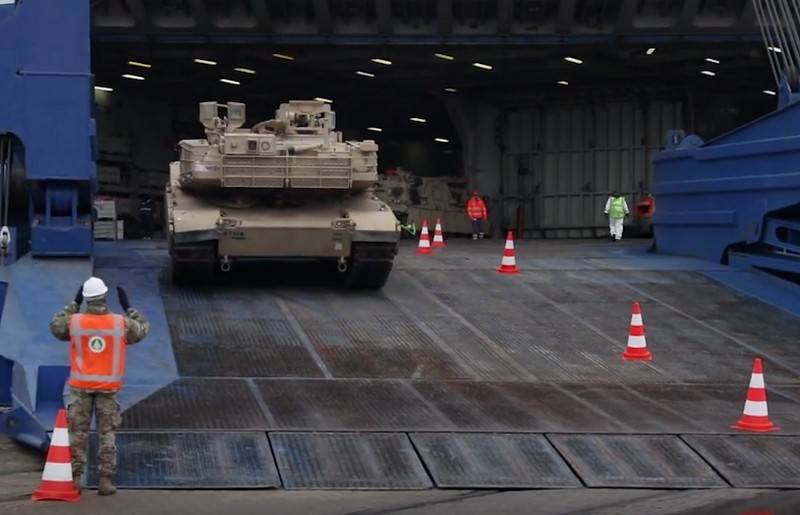 NATO gathers a shock fist at the Russian borders and does not hide the fact that Russia will be a "potential adversary" in the Defender 2020 exercises. This was stated in the Russian Foreign Ministry.
The foreign ministry drew attention to a statement by the head of the Pentagon, Mark Esper, who said that the main goal of the Defender 2020 exercises is the desire to send Russia a signal to force it to change "bad behavior." The Foreign Ministry noted that Russia does not threaten anyone, and NATO conducts exercises near the Russian borders.
What it is, the head of the Pentagon did not explain, and could not. After all, it is obvious that our country is not threatening anyone, and it is NATO that collects the shock fist at the Russian border
- said Foreign Ministry spokeswoman Maria Zakharova, adding that the United States and NATO will conduct exercises at a time when Russia will celebrate the 75th anniversary of Victory in World War II.
Zakharova said that Washington uses the same theses for insolvent charges against Russia as Nazi Germany before the attack on the Soviet Union in 1941.
The West will not be able to change the Russian course in foreign policy
she emphasized, recalling that in
stories
Russia was a lot of those who tried to threaten her, rattling
weapons
.
Recall that in Europe began the exercise of Defender 2020, conducted by the United States. During these exercises, the bulk of which will take place in April-May, the United States will work out the transfer of American troops to Europe. The main maneuvers will take place on the territory of Poland and the Baltic republics near the Russian border.