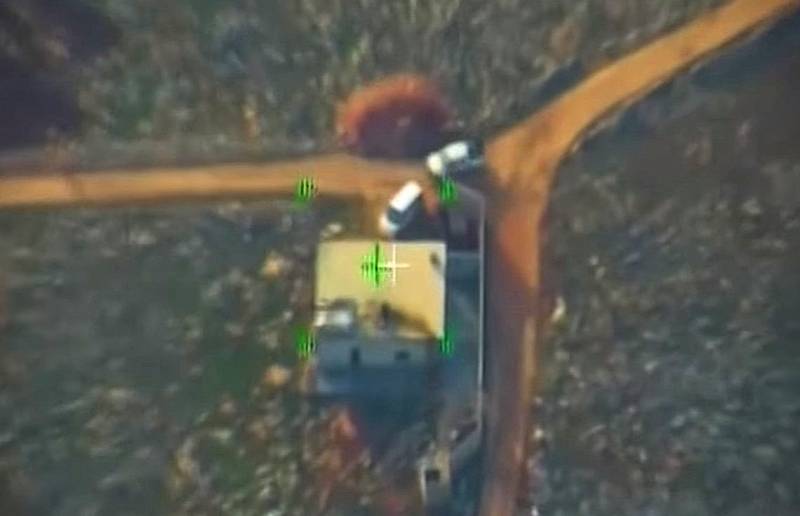 In the battles of Sarakib in Idlib province, more than six thousand militants of the Jebhat al-Nusra group, banned in Russia, were eliminated. This was reported by Syrian state television. In addition to significant losses in manpower, the Turkish forces lost about 615 units of various vehicles and armored vehicles, including the American-made M113 infantry fighting vehicle (from the Turkish Armed Forces).
At the same time, the state agency SANA published shots of targeted attacks on militant positions provided by the Syrian Defense Ministry. It is noteworthy that the video was made public just a few hours before the start of negotiations between Russian President Vladimir Putin and his colleague Recep Erdogan in Moscow.
Recall, according to the agreements reached in the Kremlin between the leaders of Russia and Turkey, a ceasefire in the idlibo zone is valid from 00:01 a.m. on March 6, and, by the way, according to the reports of the Russian side and the Turkish one, it is generally observed. The agreement also implies the creation of a safe 12-kilometer corridor along the M4 highway, where joint Russian-Turkish forces will regularly patrol.