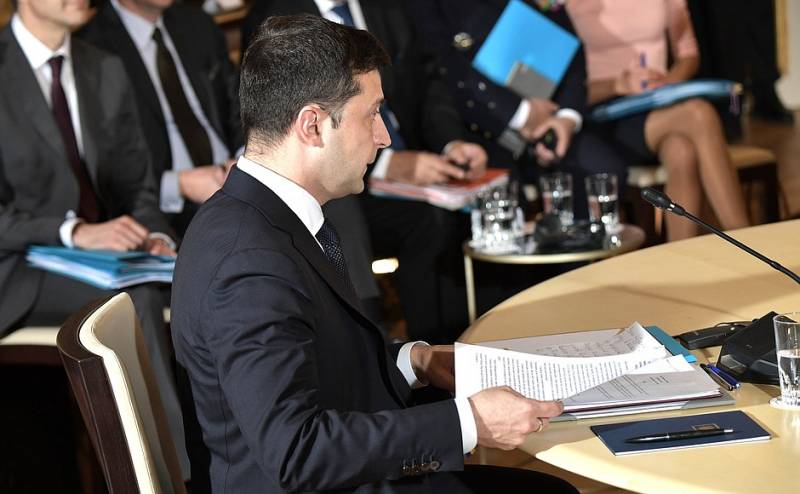 Ukraine will come out of the "Norman format" in a year if it cannot agree with Russian President Vladimir Putin on "peace in the Donbass." This statement was made by Ukrainian President Vladimir Zelensky in an interview with The Guardian.
According to Zelensky, within a year he will be able to agree with Russian leader Vladimir Putin on the Donbass, if after this year the situation in the conflict zone does not change and international agreements are not implemented, Kiev will leave the "Norman format".
I will not spend five years that Ukrainians gave me to work on Minsk. I will not do it. Time is running. Authorities may spend one year reaching agreements
- declared Zelensky.
At the same time, the Ukrainian president is confident that he is able to negotiate with Putin. He cited the December summit as an example, at which he had "a few emotional moments" that helped "reach out to the Russian president."
Earlier in Kiev, they announced that they would develop new "Minsk agreements", since some points of already signed agreements were "impossible to fulfill." As stated in the Ukrainian Foreign Ministry, the Minsk agreements have exhausted themselves and require replacement.
(...) this document is not just possible, but needs to be changed, because some of its points are impossible to implement. Minsk agreements have exhausted themselves and require change
- said the Foreign Minister of Ukraine Vadim Priestayko.