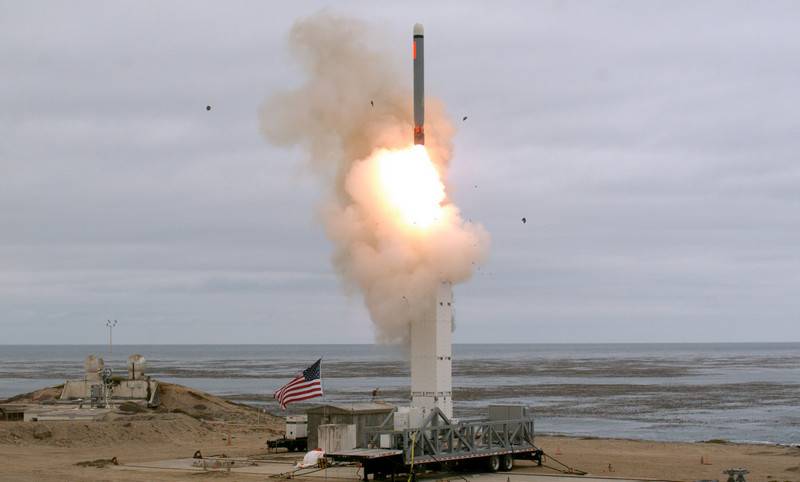 The US Marine Corps plans to adopt and deploy coastal mobile missile systems equipped with land-based Tomahawk cruise missiles. As stated by the Commander of the Commission, General David Berger, the systems will be deployed as anti-ship missiles.
In an official letter sent to the US Senate Armed Services Committee on March 5, 2020, US Marines ordered 48 Tomahawk missiles for use in coastal anti-ship missile systems.
The U.S. Navy and Raytheon are developing a new anti-ship modification of the Tomahawk missile, called the Maritime Strike Tomahawk (Tomahawk Block Va, designation RGM-109E / UGM-109E), which should be capable of, in addition to hitting ground targets, also hit naval targets by equipping new new multi-channel guidance system. The MST's official maximum firing range is 900 nautical miles (1670 km), although Raytheon described it as a "1000 mile missile."
It was planned that for the U.S. Navy, the Tomahawk Block Va MST missiles will be converted from Tomahawk Block IV missiles with the beginning of full-scale deliveries of missile upgrade kits for the Block Va variant in 2023. However, now for the planned coastal complexes of the US Marine Corps, we are talking about a new production of MST missiles. Presumably, the US Marine Corps will begin to receive MST missiles also from 2023.
According to the bmpd blog, plans to equip the U.S. Marine Corps with land mobile missile systems with the Tomahawk missile launcher are a disguised step towards deploying the significant potential of ground-based medium-range cruise missiles previously prohibited by the INF Treaty. A mobile ground-based missile system developed for the US Marine Corps can be easily retrofitted with Tomahawk missiles of any necessary modification and be adopted by other types of US armed forces.