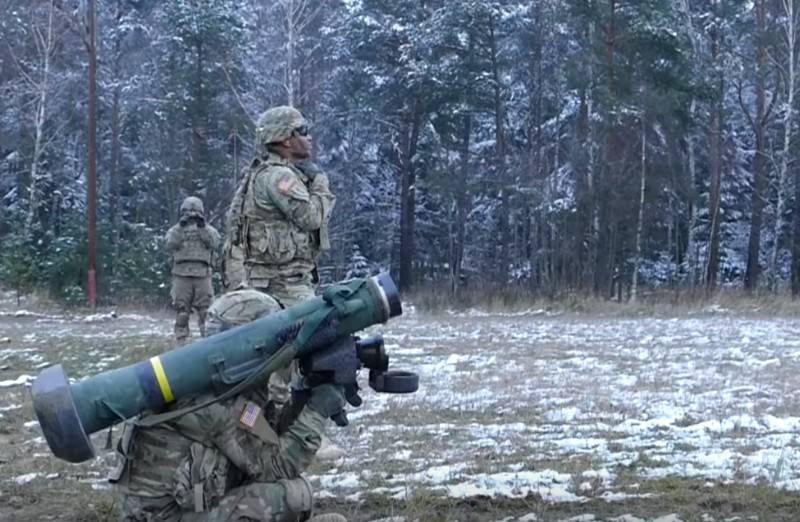 The Polish army in the future may receive the American anti-tank complex Javelin. The US Department of Defense Security Cooperation Agency (DSCA) reportedly notified the US Congress of a possible sale on March 4 this year.
The potential delivery of anti-tank systems has already been approved by the US State Department as part of the Foreign Military Sales program. The total value of the agreement may be $ 100 million. The delivery will include anti-tank guided missiles, anti-tank missile launchers and related equipment.
Warsaw previously turned to Washington with a request for the supply of 180 Javelin anti-tank guided missiles and 79 launchers. In addition, Poland requested the supply of basic training simulators (BSTs), missile simulators (Missile Simulation Rounds), battery cooling units (BCUs), tools, and modified components for maintenance. The agreement also includes training ATGM operators, technical support, delivery of complexes, etc.
The Pentagon has already stated that the delivery of Javelin ATGMs to Poland is in the interests of the foreign policy and national security of the United States and will increase the level of combat capability of the NATO partner country in Eastern Europe.
It was previously reported that the Pentagon has entered into a new contract for the production of Javelin anti-tank systems for delivery to Ukraine and Georgia. For Ukraine, this will be the second batch of American anti-tank systems.