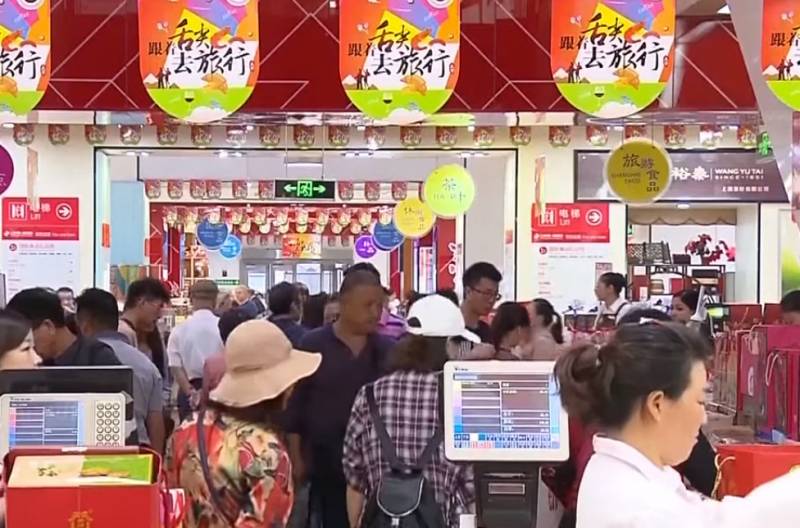 A sharp decline in China's trade performance is expected. Experts talk about the reasons for this and possible scenarios for the development of the situation.
This information was published by Bloomberg, referring to surveys of analysts.
They consider the reason for the drop in indicators to be too long holidays due to the lunar New Year and the epidemic of coronavirus.
The recession in China will negatively affect the entire global economy, which is heavily dependent on Chinese exports and imports. Experts suggest that the volume of products supplied from China will decrease by about 20 percent.
They also believe that an instant correction of the situation will not happen, as many Chinese industrial enterprises have significantly reduced their capacities, and quarantine is continuing in some areas, due to which the level of consumption in the country has decreased dramatically.
A decrease in the economic indicators of China also reflects a decrease in demand for Chinese-made goods due to fear of infection. This is especially true of developed countries.
You can more accurately predict the situation after March 7, when Beijing will publish statistics for the first two months of the year.
But in the forecasts of experts there is also a share of optimism. Some of them believe that not only a drop in indicators, but also their subsequent recovery will be fast and record-breaking. This can be facilitated by government support. A number of possible measures to restore the country's economic indicators were identified by Sino-Ocean Capital representative Gai Xinzhe:
If China takes vigorous measures to develop infrastructure, real estate, build 5G networks, sell cars and so on, this will give an impetus to the global economy and in turn will ease pressure on external demand.