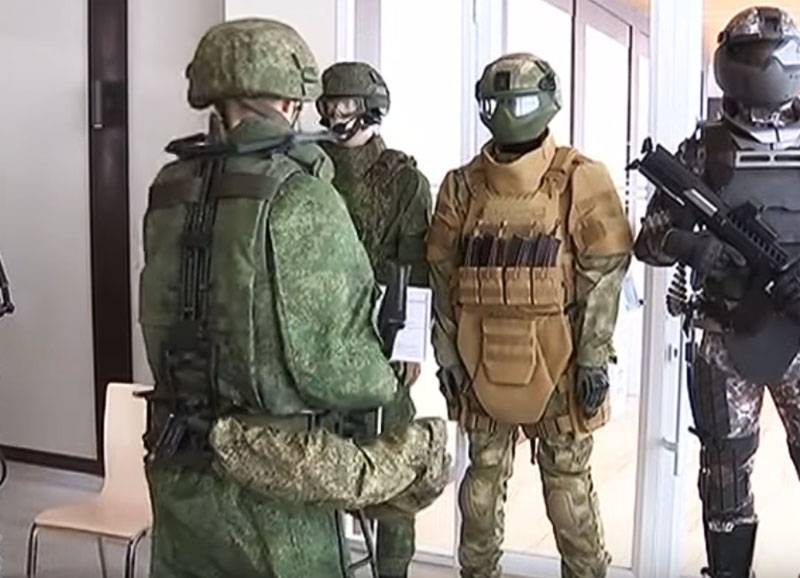 Multifunctional equipment "Ratnik" consists of modern means of protection, communications, reconnaissance and other equipment and equipment for individual use by military personnel in carrying out combat missions. She is also called the soldier kit of the future. The "Warrior" includes about a dozen diverse subsystems.
In particular, the kit includes a helmet, body armor with bulletproof panels of class 5A, a combat protective kit for protecting the limbs, safety glasses, a kit for protecting the elbow and knee joints, a transport modular vest and other equipment.
The "highlight" of the "Warrior" is the "Sagittarius" control system. It includes devices for communication, target designation, recognition and information processing. The system allows commanders to monitor the actions of units in real time. Soldiers can set goals on their tablets to provide instant
aviation
or artillery support.
Since 2017, the equipment has been equipped with a friend-or-foe identification system. On the screen of a device resembling a smartphone, it displays the location of "their" soldiers and military equipment in real time.
In the future, the "Warrior" is going to be equipped with an exoskeleton.
A full set of equipment weighs 22 kilograms.
Every year, the Armed Forces of the Russian Federation receive about 50 thousand sets of "Warrior". At the same time, the Ministry of Defense believes that the supply volumes can be increased. As the saying goes, there are not many "Warriors". As a result, all Russian Armed Forces personnel will ultimately be provided with such equipment.